Ways You Can Help Period Poverty
By NCS
Include this article in your Skills Builder Journal. It could help you develop... 



When it comes to periods, no matter how many people around the world have them (around 26% of the global population) and for how long (on average, people have their periods for two to seven days every month...and if you added every period together, it would equal a whopping seven years in total!) there still seems to be a big stigma around menstruation. Not only does this lead to lots of people feeling embarrassed, or even bad, about a totally normal part of life, it can also lead to period poverty.
What is period poverty?
Period poverty means being unable to access menstrual products and having a poor knowledge of menstruation, often due to financial constraints. It affects people all over the world - and in the UK, 1 in 10 girls can't afford to buy menstrual products, while 1 in 7 have struggled to afford them. 
The charity Bloody Good Period estimates the average lifetime cost of having a period is about £4,800. For low-income families who find it hard to afford even basic necessities, being able to afford menstrual products each month can be impossible.
And it's not just about cost. In March 2017, Freedom4Girls found that students in the UK are even missing school because of period poverty. Almost half of girls have missed an entire day of school - either because they don't have the right menstrual products, they are embarrassed or ashamed, or they don't have a hygienic place to use products - which means approximately 137,000 girls a year. Having a period should not have a negative effect on your education.  
Access to menstrual products, safe spaces to use them, and the right to menstruate without shame or stigma is essential - and should be the norm - for everyone.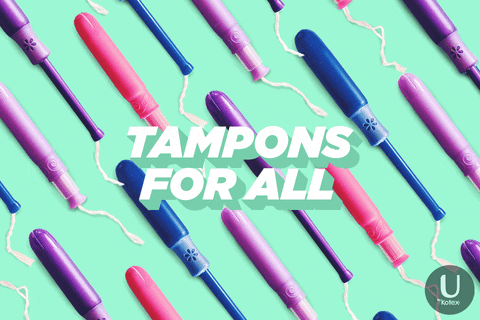 So what can be done?
Thankfully, there are lots of people and organisations trying to combat period poverty. 
The Girl Guides recently campaigned for better period education in school, and as of this year, all pupils in England will learns about periods as part of Relationship and Sex Education.
Freedom4Girls provide period products to those in need in Leeds, West Yorkshire, and other regions in the UK, as well as Kenya and Uganda. They are committed to offering choice to all and ensuring that their beneficiaries can access safe menstrual protection. 
Period Poverty has a mission to provide sanitary pads to women and girls who can't afford them or can't access them, both in the UK and globally. 
Action Aid works with women and girls, community leaders, men and boys, schools and governments to help end period poverty around the world once and for all. 
Bloody Good Period gives period products to those who can't afford them, and provide menstrual education to those less likely to access it. And they help everybody talk about periods.
And Bodyform pledged to donate 10,000 sanitary towels to those in need every month for three years back in 2017. In January 2020 they doubled their commitment, and so far have donated 3.6million pads to local community groups and charitable organisations. In their new commitment with In Kind Direct, they will supply 100,000 pads per month.
What about me? What can I do?
A lot of the organisations listed above offer product donations, so take a look there first and see how you can get involved with them. Or, if you want to go it alone, here are some steps to taking on period poverty.
Research research research
First up, research period brands and buy from ones that help others too. Some, like Always, do a product for product donation. So, if you're able to buy products yourself, when you buy a pack of pads or tampons, they'll donate a pack to schools and youth groups around the country. Hey Girls also have this initiative, and since they started in 2018 have donated over 18million products! Period product subscription service Ohne not only makes sustainable, toxin-free tampons, but provides 1% of their revenue to help schoolgirls in Zambia with health and menstrual education, as well as materials to make reusable sanitary pads and building new, hygienic toilet blocks.
Speak up speak loud
If you have a period or not, you can use your voice to support the cause. Speak up about it on social media and join the conversation using hashtags like #PeriodPoverty, #FreePeriods, #PeriodsAreNotAnInsult, and #FreeTheTampons, be a bloody activist, start or sign petitions calling for the end to period poverty, go on organised marches, put signs in your windows, or email your MP and ask them to fight for menstrual equality. 
Donation station
You can donate period products at your local food banks, hygiene banks and even some supermarkets, so do your research and do a drop off. Or, take inspiration from this group of superstars who went into their local community with signs, boxes and one big idea - to collect as many period products as possible from the public. In August, on one of their donation days, they collected £143.85 in monetary donations, 689 period products, five hygiene products, 14 bras, four pairs of underwear and a bag of clothes that were all donated to local homelessness charity, Off The Fence, and local women's shelters and food banks.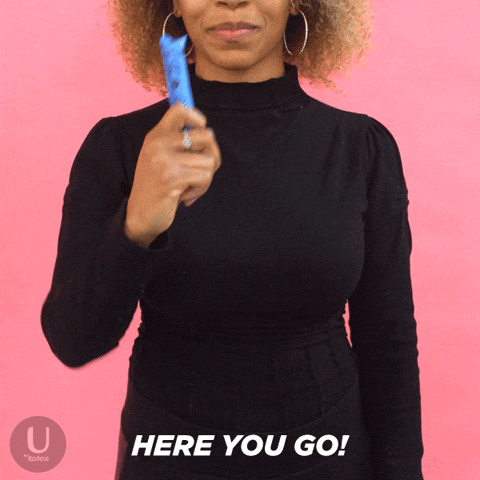 Educate yourself and others
Remember that as with most things in life, period poverty is always evolving. So, do your best to always learn more about the cause. Listen to different people's experiences, read up on what different organisations are doing, keep on top of new government schemes, sign up to newsletters to stay in the loop, and then pass your knowledge on to others. Talking to the people around you more about periods might feel weird at first. It's part of the whole stigma that comes with periods, this weird 'embarrassment'....but they're totally natural, so why can't we talk about them just like we talk about the latest episode of Love Island or what we had for dinner? A problem shared is a problem halved. So, the more people joining the fight, the more can be done to resolve it! 
Do you have any good tips on joining the period poverty conversation, how to fight, or what it means to you? Let's talk! Let us know over on our socials @NCS!