The Way I See It: Online V IRL Learning
By NCS
Include this article in your Skills Builder Journal. It could help you develop... 


With school and college starting up again, there's a lot of talk about going 'back to normal learning' - aka, in person, in the flesh, sitting in a classroom, no screens. But is that what everybody wants? Elise and Molly from our Writers' Club sit on both sides of the fence, and here's why…
ELISE - FOR ONLINE LEARNING
Before lockdown arrived in March 2020, school was becoming a nightmare. My Year 10 exams were swiftly approaching, bringing with them the shocking idea that GCSEs were actually happening, and the terrifying need to prove myself in our first set of mocks. On top of all the usual stress around assessments and the exhaustion I felt, the news was full of talk about a growing pandemic with devastating consequences, which left us entirely in the dark about whether school would even stay open. Little did we know that uncertainty about exams would chase us throughout the year. 
Understanding what was happening was like trying to hear a pin drop in a busy wind tunnel, while strobe lights blinded you from every direction! It was incredibly stressful…until we were plunged into the dark depths of lockdown and everything stopped. 
Instead of worrying about the properties of coastlines or the significance of oranges in Shakespeare, at the start of what should have been exams week I found myself lying in bed, getting to grips with Microsoft Teams and fashioning a new timetable. There were no tight deadlines looming, no assessments to trouble me, teachers were more accommodating and for the first time in ages I had complete control over my time.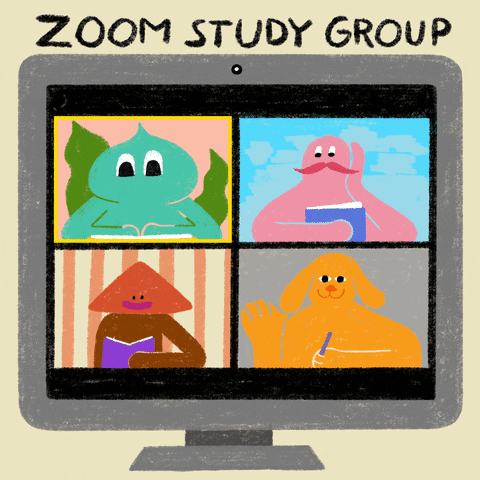 From March to September, school became my coping mechanism; I went through each PowerPoint, joined every call and gladly took the chance to get my notes ready for exams. In fact, my parents sometimes had to drag me out of my room and into the light to stop me becoming a mole! When everything else in the world went flying out the window, this was the one thing I could manage and I loved it. 
Being on a screen meant I could take my time and work with care. It also made me feel safer – if anything went wrong on a call, I could leave with a simple push of a red button. There was much more protection from the unknown when I had the option to mute myself and disappear. It gave me confidence to sign up for online courses I never would have done if they were in-person. 
Online learning gave me the time and strength to seize every opportunity I was offered and provided a focus that helped me deal with the struggles of lockdown. For me, it was a wonder!
MOLLY - AGAINST ONLINE LEARNING
At the start of the very first lockdown in March 2020, no one really had a clue what was going on. The first few days of online learning didn't seem to be too bad – I didn't have to travel into college each day (giving me an extra hour in bed), I got a bit more control over my schedule, and I was able to snack whenever I wanted! But by the second week, reality kicked in. During the first lockdown I had no online lessons. Instead, I had daily emails with lists of work to complete. I very rarely got any feedback on the work I was doing and I felt very cut off and isolated. Not only was I struggling to teach myself my A-Level courses, but I also felt like I hadn't spoken to another human being that wasn't my parents in about 50 years. The way I coped with this was by gluing myself to my desk and setting a timer each day to make sure I was doing enough work. Looking back, on average I was working 70-80 hours a week, which I can most definitely say is NOT a healthy work schedule.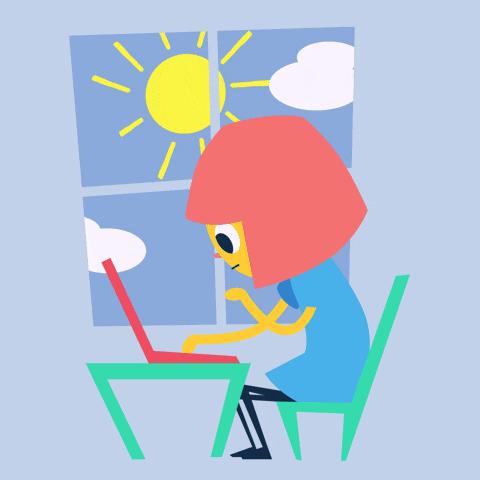 By the time the second and third lockdowns rolled around, I was burnt out. My college had finally started to do online lessons on Google Classroom and Microsoft Teams, which originally came as a massive relief. However, in some ways the online lessons were worse than when I just had to do all the work myself. Some teachers spent ten minutes talking about what they wanted us to do and then just left us to our own devices, others bombarded us with so much information that I just wanted to unplug my laptop and give up there and then. My motivation decreased massively, and I felt like crying every time I heard that infamous Microsoft Teams ping. Returning to in-person teaching could not have come sooner. I had missed actually being able to ask teachers for help when I needed it, instead of having to struggle through the entire class and then work up the courage to put my microphone on at the end. I also now appreciate how much I enjoy working with other people around me that I can turn to if I need to. Overall, I can definitely say that online learning is not for me.
What do you think? Do you like learning online or are you ready for some IRL interactions again? Let us know on our socials at @NCS!