TV Shows To Get Lost In
By NCS
When life becomes a little overwhelming, sometimes escaping reality with a new-favourite TV show can be the antidote we need. So we asked you: what are the best series to binge watch?
Taskmaster
Possibly the most ridiculous show going but arguably also up there with the funniest – we dare you to watch this without laughing. Greg Davis sets five comedians tasks, who rely on their wit and out-of-the-box thinking to complete them.
Here's what you said:
"It's lighthearted and can help alleviate anxieties in this time of isolation." – Laura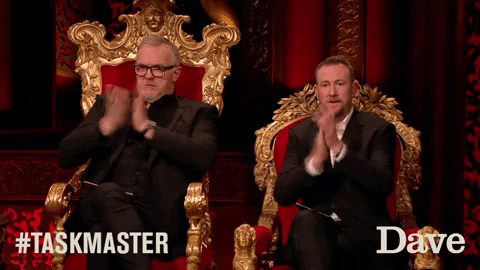 Inside Number 9
Reece Shearsmith and Steve Pemberton take on different guises to produce a series of dark, comic stories. Each episode is set inside a building marked number 9 and promises half an hour of clever writing, with a twist you'll never see coming. No cliffhangers – just twisted, standalone tales that keep you coming back for more.
Here's what you said:
"It will keep you on your toes with its twists and mysteries as well as keeping your focus with dramatic changes from episode to episode." – Laura
The End Of The F***ing World
This series follows angsty teen, Allysa, and awkward 17-year-old, James. Sound like your average coming-of-age show? Here's the twist; James is convinced he's a psychopathic and often fantasizes about killing Allysa, who's blissfully unaware. It's as dark as it sounds, but a healthy helping of humour makes it the ultimate escape.
Here's what you said:
"The End Of The F***ing World and I Am Not Okay With This are both from the same producers and they're weird, wacky and wonderful!" – Joss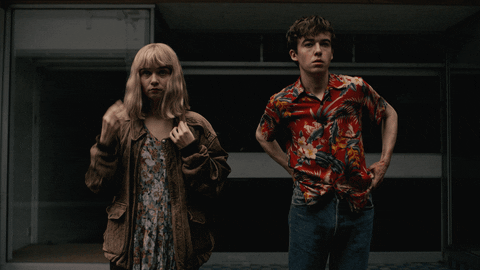 Friday Night Dinner
A middle-class family gets together over a Shabbat dinner every Friday night – despite wishing they were somewhere (anywhere) else. There's embarrassing parents, ridiculous interruptions and enough pranks to make sure these dinners go anything but smoothly. Prepare to laugh (but mostly cringe).
Here's what you said:
"An easy watch and very funny." – Clare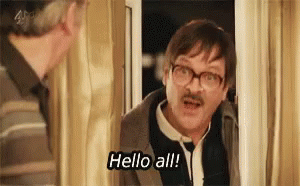 On My Block
This coming-of-age comedy sees four street-savvy friends experience high school life in a rough inner-city of Los Angeles. There's fun, love, fall outs and challenges – all the ups and downs you'd expect from adolescence. 
Here's what you said:
"Great teen show on Netflix, new season just released!" – Ellie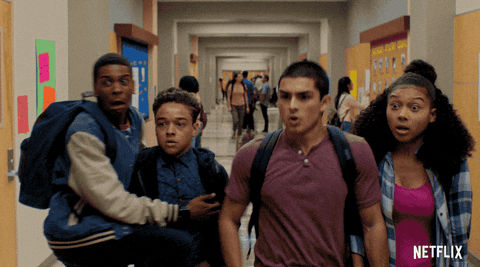 Brooklyn Nine-Nine
This series follows a group of quirky, multi-faceted N.Y.P.D. detectives (think more comedy than crime). It's refreshingly progressive too, covering social issues from sexual harassment and homophobia to mental health awareness – whilst still managing to make its audience cry laughing.
Here's what you said:
"It's funny and easy to get into and follow." – Cara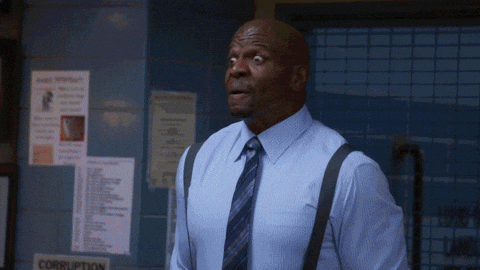 Cheer
This docu series follows the competitive cheer squad, Navarro College – but not in the stereotypical way you might expect. Instead, it offers a unique and eye-opening perspective on the sport; one of resilience, bravery, passion and incredible leadership (with a few squirm-worthy injuries along the way).
Here's what you said:
"It reminds me of how much I love performing and always give me a fire in my belly to go out and do something for the community and make a difference!" – Sofie
RuPaul's Drag Race
This American reality TV show has diversity and creativity at its heart. Drag queens compete in a number of challenges – from fashion design and acting to strutting their stuff down the runway. They're slowly whittled down to one winner who's crowned 'America's Next Drag Superstar'. Already seen it? Good news – there's a UK version, too.
Here's what you said:
"It's really nice to see LGBTQ+ representation in the media (plus its super funny)" – Olivia