Three Easy Ways To Protect Our Endangered Species
By NCS
Include this article in your Skills Builder Journal. It could help you develop... 


The third Friday in May every year is Endangered Species Day, where we celebrate, learn about, and take action to protect threatened and endangered species. So what can we do to help the little critters we might find in our gardens or surrounding nature? Well, here's some helpful tips!
Highways for hedgehogs
After a drastic decline over the past two decades - due to things like modern farming, increase in roads and traffic, and climate change - the humble lil' hedgehog is now on the list of endangered animals in the UK. One of the best ways we can save these spiky pals is to make sure they don't need to go through any danger to get to where they're going! We can do this by making 'hedgehog highways'. This basically means providing holes, access points and burrows in fences and other barriers to link gardens together (if you've got one!). They might be small, but hedgehogs actually roam about two kilometers a night in search of food and hibernation, so, if they can go through safe gardens, rather than over busy roads, all the better! You can also make hedgehog houses to provide them with safe places to nest at night. To do this, just flip an old plastic box or storage container over and cut an entrance hole that is 13cm by 13cm. Put some cosy bedding inside like dry leaves or pet straw and wait for the hedgehogs to arrive! Find out more about hedgehog houses here.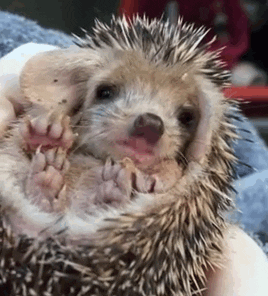 Bee friendly
Bees are one of the most important insects in the world. They pollinate 70 of the around 100 crop species that feed 90% of the world. If all the bees died, we'd lose all the plants they pollinate, all of the animals that eat those plants, the animals that eat those animals etc etc. So y'know, they're pretty crucial! But they're dying out. This might be because of loss of flower meadows, pesticides and climate change. So how can we bee more friendly? If you have a garden, this is a great place to start by planting bee friendly flowers for them to pollinate! These could be lavender, marigold, dahlia and daisies. You can also help out any tired looking bees that you see by creating a bee bath. Fill a shallow bowl with clean water, and arrange pebbles and stones inside so that they break the water's surface. Bees will land on the stones and pebbles to take a long, refreshing drink before they buzz off on their way! Find out more ways to save the bees here.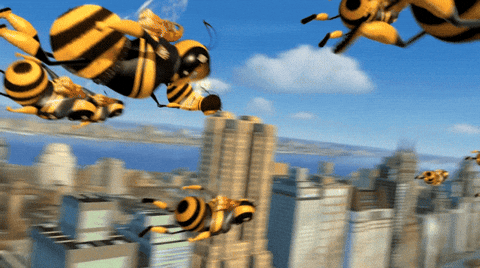 Boxes for bats
Did you know bats are now protected by law in the UK because their numbers have declined so dramatically? Similarly to the bees and hedgehogs, this is due to climate change, decline of habitats and flight lines, and a loss of insects to feed on. Because of this, bats are becoming more reliant on urban habitats, and you'll often find them roosting in buildings, parks and gardens. A good way to make sure they stay safe is to put up a bat box - an artificial roost where they can nest. You can buy bat boxes from garden centres, or build one yourself. If you choose to build one, you'll need some rough wood, a hammer, saw and some nails. Follow this guide on how to assemble it. Once it's made, find a suitable place to position your box - this could be on a tree trunk or under the eaves in your house, just make sure it's at least five metres off the ground (get an adult to help you with this). Unlike bird boxes, bat boxes have entrance holes in the bottom and the inside of the box is grooved - to provide the bats with something to cling to. Once you're done, sit back and wait...bats are pretty fast so you might blink and miss 'em! And remember, all bat species are protected by law so it's important not to disturb the box once you've put it up, unless it's being cleaned by a licensed ecologist.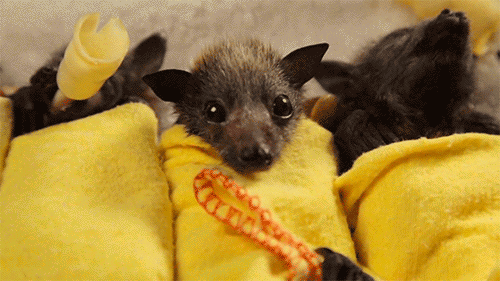 If you don't happen to have a garden, there are still lots of things you can do to help out endangered species. Trying to live more sustainably is a good place to start - and don't worry, you don't have to cut everything out of your life all in one go! A little at a time is better than nothing. So, things like moving away from fast fashion and buying clothes from charity shops - or even swapping clothes with your friends helps. Keeping open spaces clean from litter is another really simple way you can protect wildlife. Next time you're on a walk, in a park, or on a beach, why not try and pick up ten pieces of litter. This will keep environments clean and allow all animals to nest, eat and live safely. Follow organisations that do everything they can to protect endangered species. And don't forget to speak up! These little animals don't have voices to use themselves, so become an advocate for them! Let people know what you're doing and inspire them to do the same.