Spotlight On: The Black Curriculum
By NCS
Include this article in your Skills Builder Journal. It could help you develop... 



It's the next installment of Spotlight On, our series where we explore issues that matter the most to you, with professionals in those fields. 
This time, we're focusing on The Black Curriculum - a social enterprise founded in 2019 who are re-imagining the future of education through Black British history. 
WHO ARE THE BLACK CURRICULUM?
The Black Curriculum is a social enterprise founded by Lavinya Stennett in 2019. Lavinya and her team aim to deliver Black British history all across the UK and prepare students to become fully rounded citizens, ready for an increasingly globalised world. They focus their curriculum on the arts and believe that their holistic approach can remedy a wider systemic issue, mobilise young people and facilitate social change. 
WHAT EXACTLY DO THEY DO?
First and foremost, The Black Curriculum aims to give young people a sense of identity, and the tools for a diverse landscape. Currently, the national curriculum and exam board specifications are limited in providing Black British history. And, Black history is not mandatory in schools which follow their own curriculum. Lack of resources, time and understanding lead to historical inaccuracies, bias and a lack of enthusiasm in teaching and delivery. The outcomes of young people in the UK are affected by the implicit racial bias within the curriculum. When young people are not taught their history within Britain, their sense of identity and belonging is negatively impacted and social relations are hindered.
So, The Black Curriculum wants change. They run a variety of virtual and in-person programmes to schools, young people, and corporations to promote the importance of Black history. They also have a curriculum and develop free and licensable resources for schools to teach Black history to their students. The curriculum has 12 topics, including art history, politics and migration, and covers a wide variety of subjects including the sound-system culture, the "sus" laws, Windrush, gentrification and deportation.
They're working hard towards changing the national curriculum and building a sense of identity in every young person in the UK!
HOW WAS THE BLACK CURRICULUM CREATED?
Founder Lavinya created The Black Curriculum after her first hand experiences in British formal education. She witnessed the effects of systemic disenfranchisement through the exclusion of Black pupils and only learning about Black British history for one month in October. Whilst at university, Lavinya visited New Zealand and saw the heavy recognition of the history of colonialism within the country. It inspired her to come back to London and do something about the way history is taught in the UK, and ultimately, transform lives.
In a GQ interview last year, Lavinya said "I was surrounded by a culture that has faced oppression and pulled themselves out of that oppression...There were so many parallels between where we are in the UK, my own upbringing and me not being taught my own history. The same thing is happening in New Zealand, but I think they've come a bit further."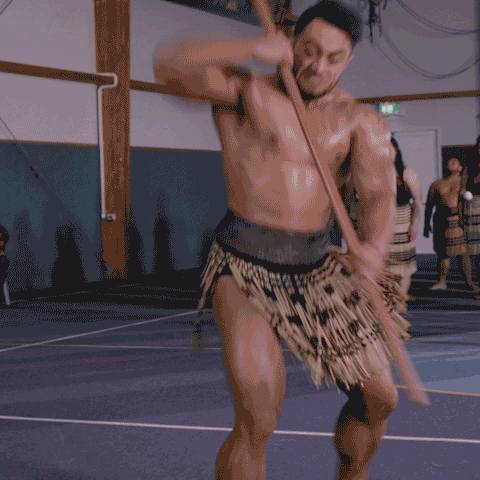 So, The Black Curriculum was born pretty much as soon as she landed back from NZ! Lavinya soon got a team on board, and before COVID-19 would go into schools to do workshops and provide teachers with resources to introduce more Black history in their lessons. The pandemic didn't stop them, and they moved all their offerings online.
Lavinya went on to say, "We talk about huge periods of history in this country like it's a statement; it just happened. It's not really broken down so we can explore and relive the experiences of people...In Aotearoa it was much more truthful, there was no shying away from the reality of it. Colonisation wiped out cultures and I think the way the UK talks about it just distorts our reality. We have to be truthful."
And it's not just Lavinya that thinks so. Just one year after starting The Black Curriculum, has support from four big patrons - David Olusoga, is a British historian, writer, broadcaster, presenter and film-maker, Jade Bentil, a Black Feminist Historian, Maro Itoje, English professional rugby union player, and Virgil Abloh, the artistic director of Louis Vuitton, has reached and trained over 6000 students and teachers, and is at the forefront of conversations about race and education in the UK. The change is happening!