The Power Of Words
By NCS
Include this article in your Skills Builder Journal. It could help you develop...


Today is National Writing Day, and what better way to commemorate it than have a member of our Writers' Club - Kerrie - discuss words and their power. Here's what they have to say…
Throughout our lives we go through thousands of different emotions. From crying over a sad film to laughing on the beach with your friends, we all, universally, experience an array of emotions. However, it is rare that we stop and think: why? Why do we feel these emotions? What is it that influences how we feel on a day to day? 
Looking back…
It was only in Year 11 that I started to understand the impact words can have on us. Having learnt to navigate the daily struggles of life whilst grieving, studying poems about death, the fragility of life, grief and even survivor's guilt greatly helped me to understand the impact words could have on us. In particular, Grief by Stephen Dobyns hit me and allowed me to think about how much power words truly have. 
Looking back as early as primary school, what our peers and teachers told us often sticks with us and helps to shape us as people. In fact, many people develop insecurities during this stage. Being told we are too skinny, too fat, lazy, loud, annoying, unintelligent, etc, we begin to formulate ideas of ourselves that are often untrue. So many of us spend time agonising about who we believe we are based on what we were told when we were younger, showing the huge power our words can hold. On the other side of this, we can also use our words to uplift each other. Simple things like 'you look nice today', 'your outfit is well put together', etc can make someone's days incredibly easily and this is something we should always keep in mind!
Businesses and marketing...
However, it is not just our social lives and personalities that are impacted by the power of words. It is unlikely we ever think about the words used by businesses and in marketing - yet the impact, unbeknownst to us, is large. Think of Tesco, for example. Most people, when asked, can tell you the Tesco slogan - every little helps - but why is this? The shortness combined with the catchiness means almost everyone remembers it, making it such a good slogan. To add to this, the three words within the slogan hold quite an incredible meaning that perhaps we all can relate to. When the Creative Review asked industry experts about their favourite slogans, freelance copywriter, Nick Asbury, mentioned Tesco  because "it's rooted in folk wisdom – a saying that has been passed down through generations. Exactly the kind of thing your grandma used to say. So it carries the everyday authority of a proverb" . Just three words can subconsciously make us think of such fond memories and consequently allow us to think of that business more than any other of its competitors. And, when companies also have successful marketing strategies, we are more inclined to buy more products, simply from the words they choose to use.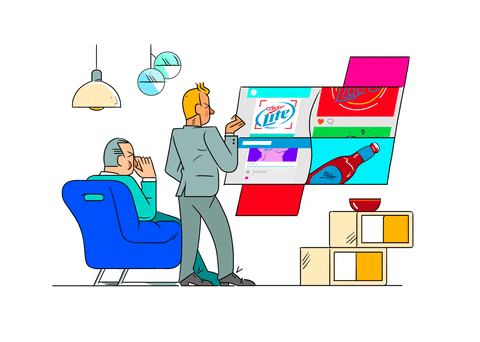 People…
As mentioned before, the words we hear from others can impact how we view ourselves and potentially shape us as people. It is important to note that it is not only ourselves that we can form an impression of, but other people too. A prime example is the Kardashian-Jenner family, especially Kim Kardashian. The Kardashians have been famous longer than a lot of current high schoolers have been alive. Quite commonly, people believe the Kardashians to be entitled, talentless, out-of-touch, etc. While some of the impressions we get of the Kardashians are certainly true, the pictures painted of this family are not always true, but instead a reflection of what the media would like us to believe. Focusing on Kim Kardashian, she is often painted as unintelligent and whiney, recently even described as 'wasteful' in an article. The words used by the media have helped to create this impression, true or not, showing the impact words can have, especially when used by media outlets. 
To add to this, how we view each other personally can be affected by words - not just how we view those in the public eye. The main example here is rumours. We can all agree that naively believing rumours about each other, knowing the target of the rumours or not, is a universal experience. Some rumours are definitely more serious, whilst some can be quite silly. To put things in perspective, your friend tells you that someone in your class started screaming at someone during lunch. Immediately, you may get the impression, from their words, that they are violent and unapproachable. You might even start to avoid this person, despite only hearing what some else believes to be true. How we view others can be so easily influenced by what we hear from others, showing just how much weight our words carry.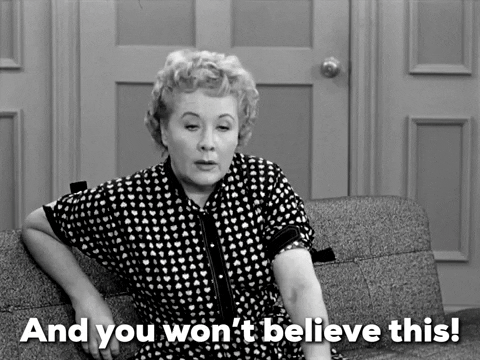 What can and should we do with this power?
The main takeaway from this, hopefully, is that while it is important to be purposeful in our use of words, we must also be careful. A short sentence could make someone's life miserable, but it could also make someone's day. A single word could make us happier and more confident, while on the other side could contribute to our biggest insecurity. Words hold such a significant amount of power that we are too often ignorant to. More frequently we need to think about how words are changing our perspectives alongside others' perspectives and use this to be kinder in our day to day lives.