Offline Mode: 20 Books You Need To Read
By NCS
This time of year just calls for getting cosy and lost in a good book. With your help, we've compiled a list of the 20 books you need to read. How many have you already got through? Maybe you'll find a new all time fave...
Fiction
To Kill A Mockingbird - Harper Lee
Harper Lee's novel is a classic, appearing on pretty much every list of 'books you need to read before you die', and for good reason. Set in the Deep South of America in the 1930s, through the eyes of Scout Finch, you learn all about her father Atticus Finch - a lawyer who is trying to prove the innocence of a Black man, accused of raping a white girl, in a small town steeped in racism. And, about boo Radley, a mysterious neighbour who saves Scout and her brother Jem from being killed. It's part coming of age, part deep dive into prejudice. Part wide eyed childhood innocence, part very real adult misconceptions. Definitely not one to miss.
Providence - Caroline Kepnes
Caroline Kepnes is the author of You (the now hit Netflix series), so you know this novel is going to be filled with twists and turns. On a morning walk to school, 13 year old Jon Bronson disappears. Only his best friend, Chloe, believes that he's still alive and will come back. And four years later he does just that, but with no memory of anything after the day he went missing. And there's something strange about him. His presence causes spontaneous nose-bleeds. When he hugs his father, the older man passes out. The family dog disappears. The only clue he has is a battered book left behind by the man he believes abducted him. With Chloe at his side, they're determined to figure out what happened. But will they do it in time?
Code Name Verity - Elizabeth Wein
Set in Nazi-occupied France in 1943, two best friends - Maddie and Julie (code names Kittyhawk and Verity) crash land in the town of Ormaie. Things don't go so well, as Verity is soon captured by Nazi authorities and is forced to write a confession, which she decides to write in the form of a novel. The book is written from Verity and Kittyhawk's perspectives, and you learn of their friendship, how they came to France in the first place, along with hints about where Verity's being held captive, and Kittyhawk's plan to find her and bring her home. Shenanigans ensue, but no spoilers here, you'll just have to pick it up to find out just what happens…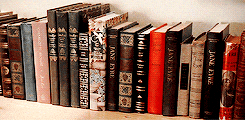 The Shadows Between Us - Tricia Levenseller
In this dark YA fantasy romance, main character Alessandra is tired of being overlooked...but she has a plan to gain power. First, she'll woo the Shadow King, then she'll marry him, and then she'll kill him and take his kingdom for herself. Simple! The Shadow King of course is a tough target. He's mysterious, powerful and no one is allowed to touch him. Some say he commands the shadows that swirl around him to do all his bidding. But Alessandra is determined. And apparently not the only one who has a plan to try and kill him. You'll read about attempts on her life, heartache, break and attempts to make, and all the struggle it takes to become a queen…
A Little Life - Hanya Yanagihara
A Little Life tells the tale of four friends from a small Massachusetts college who move to the big city of New York. There's Willem, an aspiring actor, JB, a quick-witted painter looking to make a name for himself in the art world, Malcolm, a frustrated architect at a prominent firm, and Jude, who is withdrawn, sensitive, yet brilliant, and is the glue that brings everyone together. You get to see a little life (get it!) of each from their mid twenties to old age, and learn what makes them who they are. And there's more to Jude than meets the eye. His sometimes tragic, sometimes beautiful, sometimes wildly upsetting, sometimes loving life will have you feeling all the feels.
Uncommon Type - Tom Hanks
Yes, the Tom Hanks. He's a writer too y'know! Uncommon Type is a collection of short stories, all with one thing bringing them together - one of Tom's favourite things in the world, a typewriter. Each story talks of a different person and how a typewriter plays a part in their life. From the gentle Eastern European immigrant arriving in New York City after his family and his life have been torn apart by his country's civil war, to an eccentric billionaire and his faithful executive assistant looking for acquisitions and discover a down and out motel, romance, and a bit of real life, to a bowler who plays a perfect game, and then another and then another and then many more in a row until he winds up ESPN's newest celebrity. Light hearted, charming, funny, and surprising, this is a book that'll make you feel good.
Salt to the Sea - Ruta Sepetys
This historical fiction YA novel draws on truth to tell a story. The MV Wilhelm Gustloff was a German military ship which was sunk in 1945 by a Soviet submarine. This book takes that catastrophic event and tells the tale of fictional characters Joana, Emilia, and Florian. Three strangers who are forced to unite and find strength, courage, and trust in each other to try and survive. But will humanity and love prevail?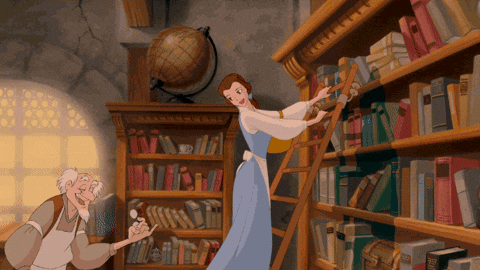 Raybearer - Jordan Ifueko
This book has been hailed as 'An epic West-African inspired YA fantasy from an incredible new talent' and they're not wrong! Raybearer tells the story of Tarisai, who was raised in isolation by a mysterious, often absent mother known only as The Lady. When The Lady sends her to the capital of Aristar to compete to be chosen as one of the Crown Prince's Council of Eleven, she feels it might be her chance to finally have something resembling a family. But The Lady has other plans, and has one magical wish that Tarisai must obey - to kill the Crown Prince. You'll find revenge, betrayal, love, family, and all the twists and turns you could think of.
In The End, It Was All About Love - Musa Okwonga
In The End, It Was All About Love is a journey of loss and self-acceptance that takes its nameless narrator all the way through bustling Berlin to his roots, a quiet village on the Uganda-Sudan border. It is a bracingly honest story of love, sexuality and spirituality, racism, dating, and alienation. Of fleeing the greatest possible pain, and of the hopeful road home. You'll follow the narrator as he approaches his fortieth birthday, nearing the age where his father was killed in a brutal revolution. He drifts through this endlessly addictive and sometimes mystical city, through its slow days and bottomless nights, wondering whether he will ever escape the damage left by his father's death. At only 132 pages long this emotional, hopeful, and heart-wrenching story will pull you in and pretty much destroy you (in the best way possible!)
Call Me By Your Name - Andre Aciman
Before the film, there was the book. Call Me by Your Name tells the story of Oliver and Elio, and the powerful romance that suddenly blossoms between them during a summer on the Italian Riviera. You'll get unrelenting love, obsession, fascination, desire, fear and a true coming of age narrative.
We Were Liars - E. Lockhart
We Were Liars is the epitome of suspense. There's a beautiful distinguished family, a private island, a girl, a boy, a revolution, an accident, a secret...and a whole load of twists and turns that'll have you on the edge of your seat. You'll get to the end and immediately want to read it again, seriously.
Things a Bright Girl Can Do - Sally Nicholls
Set during the First World War and focusing on the Suffragette movement, this YA historical novel follows three courageous young women who want to join the fight for the vote. There's Evelyn, who is seventeen years old, very clever, but may not ever be able to follow in her brother's footsteps and go to university. She's expected to marry her childhood sweetheart rather than be educated. Then there's May, a fifteen year old, already a Suffragette and sworn to the cause. She meets Nell, who she sees as a kindred spirit, and together they dream of a world where all kinds of women have their place. But the fight for freedom will challenge Evelyn, May and Nell more than they ever could believe. As war looms, just how much are they willing to sacrifice?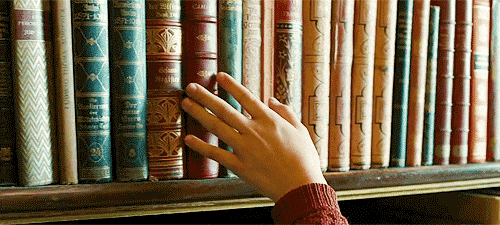 NON FICTION
The Freedom Writers Diary - The Freedom Writers with Erin Gruwell
The Freedom Writers are a group of students from Woodrow Wilson High School in California, who wrote this book with their teacher, Erin Gruwell. It's made up of journals that Erin told the students to write in, about the troubles of their past, present and future - as most of them were at-risk students who had been through hardships. After seeing one of the students draw an ugly racial caricature, Erin wanted to teach them about tolerance, understanding, and kindness. So, they read The Diary of Anne Frank and A Child's Life in Sarajevo and began to see parallels in these books and their own lives, and started writing their own journals. They even did some fundraising and managed to get Miep Gies - the Dutch woman who housed Anne Frank during the war, to visit them in California. This is a powerful, eye opener of a book, with interesting and raw perspectives on what it means to be human.
You Are a Champion: How to Be the Best You Can Be - Marcus Rashford
Marcus Rashford is a champion on and off the pitch. From scoring goals, to feeding children, he's done a lot to be proud of. And he's also written a book sharing his advice on how to be the best you can be. Because before he was the Marucs Rashford, he was just an ordinary boy from South Manchester. In this guide for life you'll find stories from Marcus's life, tips from performance psychologists and learn how to be comfortable in your own skin, dream big, get out of your comfort zone, navigate adversity in a positive way and use your voice to stand up for others.
Unmasking the Face: A Guide to Recognising Emotions From Facial Expressions - Paul Ekman and Wallace V. Friesen
Using scores of photographs of faces that reflect the emotions of surprise, fear, disgust, anger, happiness, and sadness, this guide explains how to correctly identify these basic emotions and how to tell when people try to mask, simulate, or neutralise them. It features several practical exercises that will help anyone and everyone who deals with people to become adept, perceptive readers of the facial expressions of emotion./p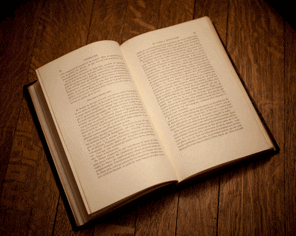 For The Love of Men: From Toxic to a More Mindful Masculinity - Liz Plank
More often than not, 'traditional masculinity' is both rewarded and sanctioned. Men grow up being told that boys don't cry and dolls are for girls. They learn they must hide their feelings and anxieties, that their masculinity must constantly be proven. They must be the breadwinners, they must be the romantic pursuers. This hasn't been good for the culture at large. And this book offers a smart, insightful, and deeply-researched guide for what we're all going to do about toxic masculinity. For both women looking to guide the men in their lives and men who want to do better and just don't know how, it will lead the conversation on men's issues in a society where so much is changing, but gender roles have remained strangely stagnant.
Natives: Race and Class in the Ruins of Empire - Akala
British rapper, journalist, political commentator, and activist, Akala, deep dives into how race and class, throughout various historical eras, and now, shape how we live, especially in Britain. Part memoir, Akala speaks on situations he's been in, like the first time he was stopped and searched as a child, to the day he realised his mum was white, and his first encounters with racist teachers. He takes his own experiences and widens them out to look at the social, historical and political factors that have left us where we are today. From the police to education, politics to sexual objectification, Akala leaves no stone unturned and confronts a lot of issues that many people face every day.
The Artist's Way: A Spiritual Path to higher Creativity - Julia Cameron
If you're creative, you need this book. You'll embark on a creative journey and find a deeper connection to process and purpose. This guide helps you uncover problems and pressure points that may be restricting your creative flow and offers techniques to open up opportunities for growth and self-discovery. You'll fill out The Morning Pages (three pages of free-form writing every morning to free up your mental and emotional channels) and take yourself on Artist Dates (planning an outing to a museum or some other site of inspiration, free from the weight of obligation or work) alongside hundreds of exercises, activities, and prompts to help you thoroughly explore each chapter and find your creativity and rhythm.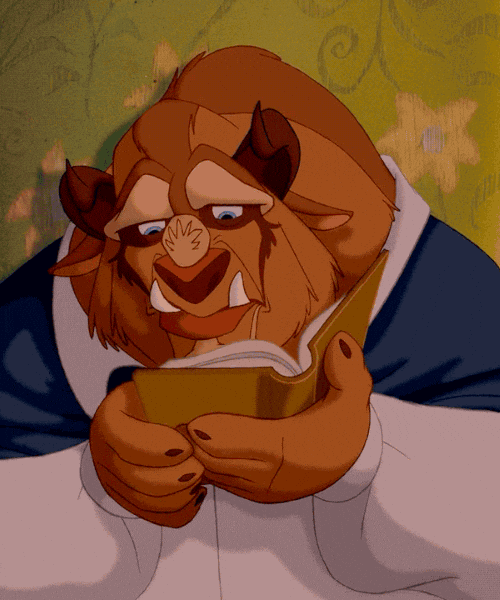 I am Malala: The Girl Who Stood Up for Education and was Shot by the Taliban - Malala Yousafzai
When the Taliban took control of the Swat Valley, one girl fought for her right to an education. On Tuesday 9 October 2012, Malala almost paid the ultimate price when she was shot in the head at point-blank range, just because she wanted to be educated. Surviving the shooting, Malalai's extraordinary journey has taken her from a remote valley in northern Pakistan to the halls of the United Nations and beyond. She has become a global symbol of peaceful protest and is the youngest ever winner of the Nobel Peace Prize. This is a book that'll make you believe in the power of one person's voice to inspire change in the world for sure.
The Art of Asking: How I Learned to Stop Worrying and Let People Help - Amanda Palmer
Rock star, crowdfunding pioneer, and TED Talk extraordinaire Amanda Palmer knows all about asking. She's performed as a living statue in a wedding dress wordlessly asking thousands of passersby for their money. When on tour with her punk cabaret band, she found a place to sleep each night by reaching out to her audience or followers on Twitter. And when she left her record label to strike out on her own, she asked her fans to support her in making an album, leading to the world's most successful music Kickstarter campaign. In this book, Amanda expands upon her popular TED talk to reveal how ordinary people, those of us without thousands of Twitter followers and adoring fans, can use these same principles in our own lives.