My Self Care: Feel Good Films & Shows
By NCS
Include this article in your Skills Builder Journal. It could help you develop... 



This might not sound real, but did you know, sitting in front of the TV is actually good for you? Really! When we watch things that make us feel good, our body releases endorphins and serotonin, which are chemicals that relieve stress or pain, and boost feelings of pleasure and wellbeing (y'know, the warm 'n fuzzies). 
And while the world is still a bit weird right now, there are ways we can look after ourselves that involve not getting up from the sofa. Amazing! NCS Grad Clary is here to give her suggestions for films and series that'll give you a positive boost into 2021, lift your spirits and leave you feeling all sorts of good.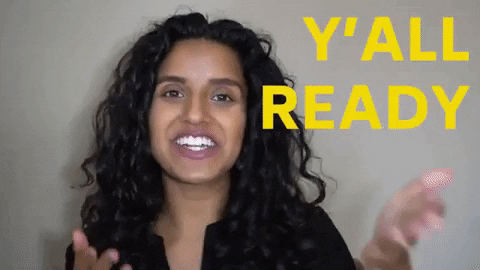 JULIE AND THE PHANTOMS
Julie and the Phantoms is a 9-episode Netflix original series directed by Kenny Ortega, whose previous works include High School Musical, Descendants and Hocus Pocus. His films always have a silly, feel-good quality to them, far enough removed from reality to make them fun to watch but with a host of wonderful and relatable characters. This series is no different, of course. Madison Reyes plays Julie, who accidentally summons the ghosts of a boy band who died in 1995. The show balances the silly and the earnest with a deft touch, and its emotional core and fabulous soundtrack make it a fun and addictive watch (I finished it in one night!). If you need a pick-me-up and/or some escapism, I can't recommend it enough.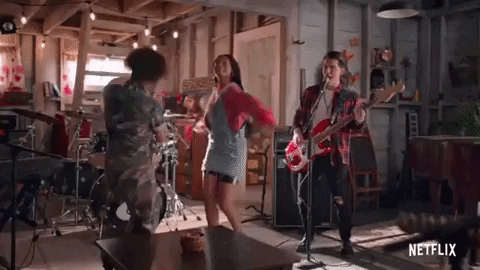 PRIDE AND PREJUDICE (2005)
As a huge Pride and Prejudice fan, I've seen or read pretty much every adaptation - the original 1995 BBC miniseries, The Lizzie Bennet Diaries on Youtube, the murder mystery Death Comes to Pemberley, and the brilliant Bollywood movie Bride and Prejudice. But if you need a comfort movie, there's nothing better than Joe Wright's adaptation. It tells the original story from a more dramatic romance angle, focusing on stylising the source material's substance, and it works. Kiera Knightley and Matthew Macfadyen are perfect as this film's Lizzie and Darcy, and the cinematography feels as though everyone on set was showing off - particularly when the camera moves seamlessly in single takes through minutes-long scenes at various balls. Finish it off with a flourishing piano-centric score and you've got the ultimate comfort-food movie.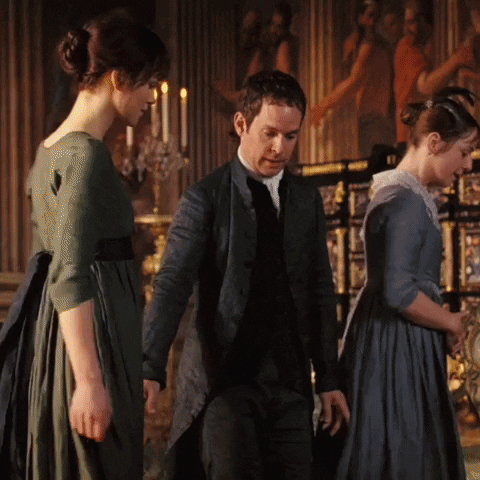 STAR TREK: INTO DARKNESS 
This might seem like a weird choice, but bear with me. My best friend has loved the modern Star Trek movies for years, and she finally convinced me to try them. And I get it now! If you like sci-fi at all, these films are a cheesy sci-fi wonderland. The characters from the original 1966 TV show are reimagined in this alternate universe, translated into something more similar to a modern action film format, without losing the heart that made the original so good. Some die-hard Trekkies aren't fans of these movies, but I think they're a great introduction to Star Trek as well as fun standalones. I could have chosen any of the three Kelvin Timeline movies, but Into Darkness is a personal favourite for its writing, and for Benedict Cumberbatch's performance as Khan, where he seems to be having almost as much fun as he did playing Smaug in the Hobbit films (if you've never seen that video… it's an absolute delight).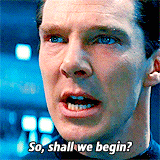 AVATAR: THE LAST AIRBENDER 
The so-called 'Avatar Renaissance' is one of the best things to happen to pop culture in recent years. The show follows Aang and his friends as they try to restore balance to the world after the invasion of the Fire Nation, fighting with the elements of Earth, Water, Fire and Air. People like me who loved the show as kids and recently got to revisit it as young adults or teenagers when it was put on Netflix, are getting to relive all this show's brilliance. Never shying away from complex and hard-hitting issues, the show still has a brilliant childlike innocence that hasn't faded with the years, and it barely has a weak episode. If you've never seen the show before, you'll love it, and if you have seen it before, get rewatching!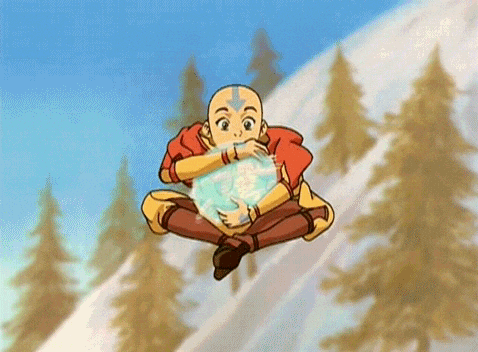 MAMMA MIA! 
Do I even need to explain this!? Look, if you haven't imagined yourself in an all-singing, all-dancing, Meryl Streep-starring musical on a Greek island, you're either lying to yourself or you haven't yet seen this movie (or its sequel, which doubles down on everything that was ridiculous and joyous about the first film). Either way, there simply isn't a better movie to get you through tough times. I watched this movie and its sequel on Teleparty with my best friend during the November lockdown, and it was the exact pick-me-up laugh-fest we both needed. Meryl Streep jumping off a pier into the ocean to an overproduced version of Dancing Queen? Yes please!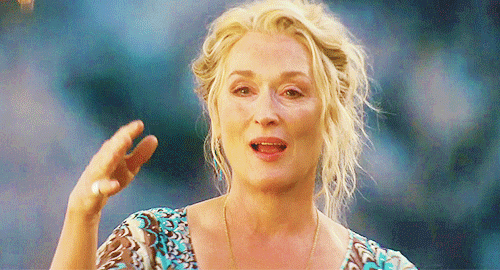 What films and series make you lol yourself silly? Let us know over at @NCS!