My NCS Experience: Hayden
By NCS
Include this article in your Skills Builder Journal. It could help you develop... 


Our summer programme is just around the corner, and to get you (even more!) excited about going and to give you a taste of what you can expect, we're sharing stories from young people who have already taken part. This is Hayden's experience…
When I first signed up for NCS, I wasn't expecting how much I would develop from it, or how long the benefits would last. 
I was going in alone. My friends had completed NCS the year before, which meant I didn't know anyone I saw in the meeting hall. We then had a rather long coach ride to the activity centre in the Peak District, but I enjoyed the entirety of it with someone I had just met ten minutes ago, and we spoke the whole time! Our first major challenge as a team was a hike. Having just come from completing my DofE Silver, I was very prepared for this lighter stroll. The weather was beautiful. It was also a great opportunity to get to talk to everyone in the team, hearing about their backgrounds and what brought them on to NCS. We also had some fun splashes in a lake along the way. Our instructor told us that you are only on NCS once, and so you might as well have as much fun as you can while you're here. Hearing that really changed my mindset for the rest of the programme. Any challenge became fun as I now saw it as a once in a lifetime experience. 
We went through many other activities over the week, such as caving, raft building, ziplining, but one of the most incredible was on the last day. We were going abseiling off a bridge! This was probably the scariest thing we did as a team. Not to mention, it was raining. It was very scary leaning over backwards off a bridge. I thought this was the challenge though, to continually lean lower and lower, fighting the fear until you were back on the floor. But soon came a point where you had no bridge to stand on, you had to let go and swing in the air. This moment was spectacular. Time stops. You don't see anyone. You are just presented with a river, trees, nature…all framed inside the arch of a huge bridge, which you are able to touch. I hadn't seen anything like this before. The rain wasn't even distracting, it was immersive. I eventually landed back on the ground, to my friends. On the way back to the minivan, our instructor gave us a final talk and congratulations, and encouraged us to keep pushing our boundaries, no matter how big or small the challenge was. We did all of this as a team and we had fun exploring what we were capable of. Our coach ride back home was very different from the first. We were all full of energy, talking to the other teams about the adventures we had. I reminded myself, this was only the first week!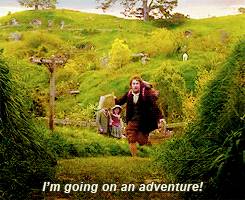 The following week was a very good insight into what my future journey would look like in living independently, perhaps for university, or any situation where you have to help yourself. Reunited as a team, we learned skills about delivering good public speeches and working together. We also heard the importance of storytelling, and hearing what other people had to say through various forms of art. We wrote a lot of poems as a team to convey these different stories and performed them in very dramatic ways. We also got to survey the public, asking about issues they would like to see change in. Someone I spoke to said that they were seeing social media consume everyone, and didn't see anyone talking personally anymore. He was amazed at what we were doing on NCS and hoped that others could do that too. His passion really resonated with me. We then got to meet our partner for our action week, which was a local care home. We went there a few times, getting to hear the stories and experiences from the residents. We built our relationships and found places where we could offer help. They had a piano in their main room, and they allowed me to play some songs for them. Another person in the group could play the flute, which sparked ideas about what we could do for our action day.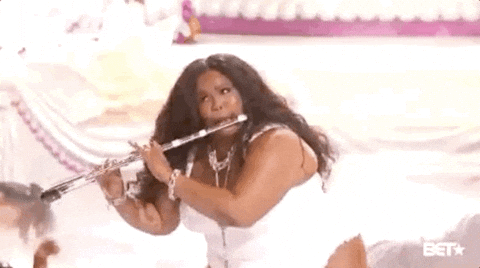 Then it was time to plan our action day. We visited the care home once again to tell them our plans. Over the next few days, we planned our budgets and bought some essential things we would need for our fundraiser and action day, which took place the following week.We had live guest musicians, board games, and group activities, with snacks and beverages. 
The whole week was a huge success and a lot of fun. I left not wanting it to be over! The memories and experiences were amazing, and I made so many new friends, gained a lot of new knowledge and great stories to tell. Luckily though, NCS did not not finish there for me. 
After completing the summer programme, a lot of other opportunities came about. I was accepted as the music creator and video editor of a podcast run by one of the delivery partners of NCS. And I was accepted on the NCS Youth Voice Forum, where myself and a group of young people help influence the decisions made across NCS, offering input, feedback and also driving positive change. While participating in these, I have learned a lot about myself and what I am capable of, as well as hearing so many stories about other people's backgrounds and what motivates them to bring about change. 
NCS lasts more than a summer. It has helped me with my future journeys. The great lessons are demonstrated through fun and memorable experiences, and I constantly find myself looking back to where it all started, the first summer programme.