My Journey To Self Acceptance: Yasmin
By NCS
Include this article in your Skills Builder Journal. It could help you develop... 



Self love and acceptance isn't always easy, for some people it takes time and is a lifelong journey. Yasmin shares her experience of learning to love her plus size self...
Being a plus size woman throughout my life has given me many lessons and experiences to learn from and share. I have learnt and practiced to build my confidence and self-acceptance, beyond what I could have imagined possible even a year ago.
I believe one of the most prominent misconceptions about plus size people is their habits and 'love for food'. However, people forget that the majority of the time, being plus size is almost entirely an internal and mental matter, and is most likely caused by an eating disorder, usually stemming from a lack of skills to cope with emotions and feelings in a healthy manner. It can also be from a physical issue which prevents people from being able to exercise properly. There's also binge-eating disorder, which is most commonly found in women aged 18-35 and can be brought on by a number of things including criticism from an early age about your eating habits, weight or appearance, family history of disordered eating, or if you suffer from anxiety, depression, perfectionism, or have obsessive tendencies or an obsessive personality.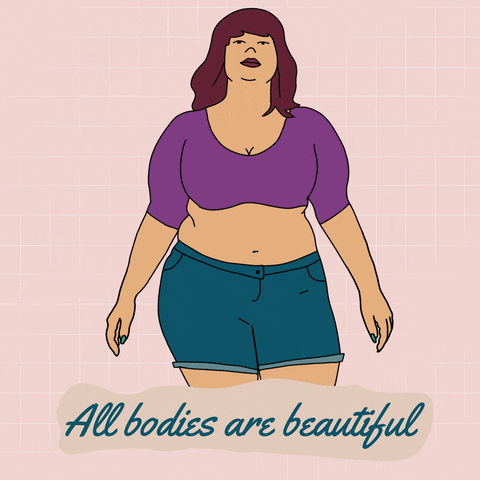 Throughout most of my childhood and mid-teens, I experienced severe bullying and harassment, primarily because of my weight and my appearance. This affected me in multiple ways growing up, as it was also happening inside my home, but on a more minor level than at school. All of the inappropriate comments and dysmorphia-inducing language about my appearance as a child created an ironic coping strategy of stress and binge-eating. This happens so commonly in people who are discriminated against because of their weight, and I can act as evidence that bullying and disdainful language does not motivate or create a safe environment for someone to evaluate and change their eating habits and mindset. It does, however, set the foundation of an internal dialogue, which can cause many mental problems and struggles, and could be avoided with more compassionate and empathetic approaches. Throughout my teens I began to develop a very unhealthy pattern of not eating until the evening, as I would be taunted if I walked through the lunch area at school. I eventually would go and find a hiding spot to spend the hour in, instead of being with others. I became so self conscious of eating that I would be too anxious to eat in front of others, even my own family. I started eating extremely fast, which is also very damaging to the metabolism. And I hid, in order to avoid being seen eating by people and be judged as the 'fat girl who needs to stop eating'.
It took me many many years to figure out that I was suffering from mental health issues. I was so used to gaslighting myself that I was dismissing my feelings and experiences as being 'easy to fix', telling myself I was too incompotent and undisciplined to figure out what the non-existent, simple secret to happiness was. Only after reaching an incredibly low point in my life, I began learning what autonomy really meant, and I started meditating almost every day to try to change my mindset and wellbeing. It helped me immensely to get to the point where I am today, but it didn't fix my rooted coping mechanisms of stress eating and binge-eating. I am only now starting my journey into psychotherapy and EMDR therapy to heal and change from trauma which branches into my struggles and disordered relationship with food. Throughout the last year I have begun to find much more confidence and love for myself as the plus size woman that I am in the present moment.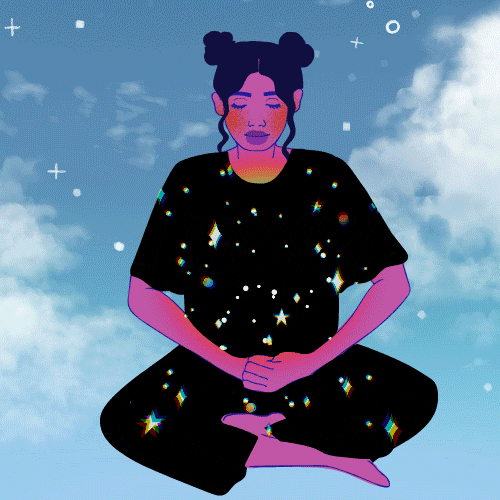 The first thing that happened was that I started wearing clothes which fit my body shape better, and I also bought a lingerie dress out of the blue because I was curious about how it would feel to wear it. This was a monumental change for me. I tried it on and took some pictures of myself wearing it, and saw a side of myself that had been repressed for so long I didn't know it even existed. I immediately felt like I could be sexy as a plus size woman and be confident in that fact. That's when it began to expand into other areas of my life too. I began wearing my normal clothes with more confidence, and enjoying the curvy features I have, which are now beginning to be more socially accepted. I started wearing clothes which make me feel more like myself, and generally just doing more of the creative things I enjoy on a day to day basis that ground me and make me feel good, like drawing and singing. I share more mediocre stuff on my social media to break the perfectionist cycle, and I have started to find incredible confidence taking full-body photos, and for other people to take full-body photos of me too.
This comes from the realisation that the past and future do not exist. And everything that we do in the present second dictates how the next one will go. We have the power and agency to fully and unconditionally accept ourselves in every present second, and when we stray from that state of being we automatically bring that present second into a lower one. We do not have the privilege of infinite time, which is why every second that we can love and accept ourselves for what we are matters so significantly, even if we are not yet where we want to be.
This is the starting point of all change, and the internal dialogue is the most important. To realise the power of the present second and also see its fragility, gives us perspective on how precious each moment is and how uplifting it can be to confidently decide that you are how you are, and that is okay. As long as you keep accepting yourself and doing the internal work when you notice yourself slipping, you will only continue to grow stronger and become a better and more loving version of yourself.