Mental Health Support During Coronavirus
By NCS
Include this article in your Skills Builder Journal. It could help you develop...

When our minds are working overtime, it can be all-too-easy to bottle things up. But strip all structure from our lives, add to that a global health pandemic, and we can all agree that our current situation is a lot to take on alone – especially for those already struggling with their mental health.
In times like these, we need people more than ever. We need to know that we have the support of our family and friends, we're all in this together, and there are experts out there who can help. And so that you know who to turn to on the expert side of things, we'll connect you to the very best. The first to add to your bookmarks? The Mix.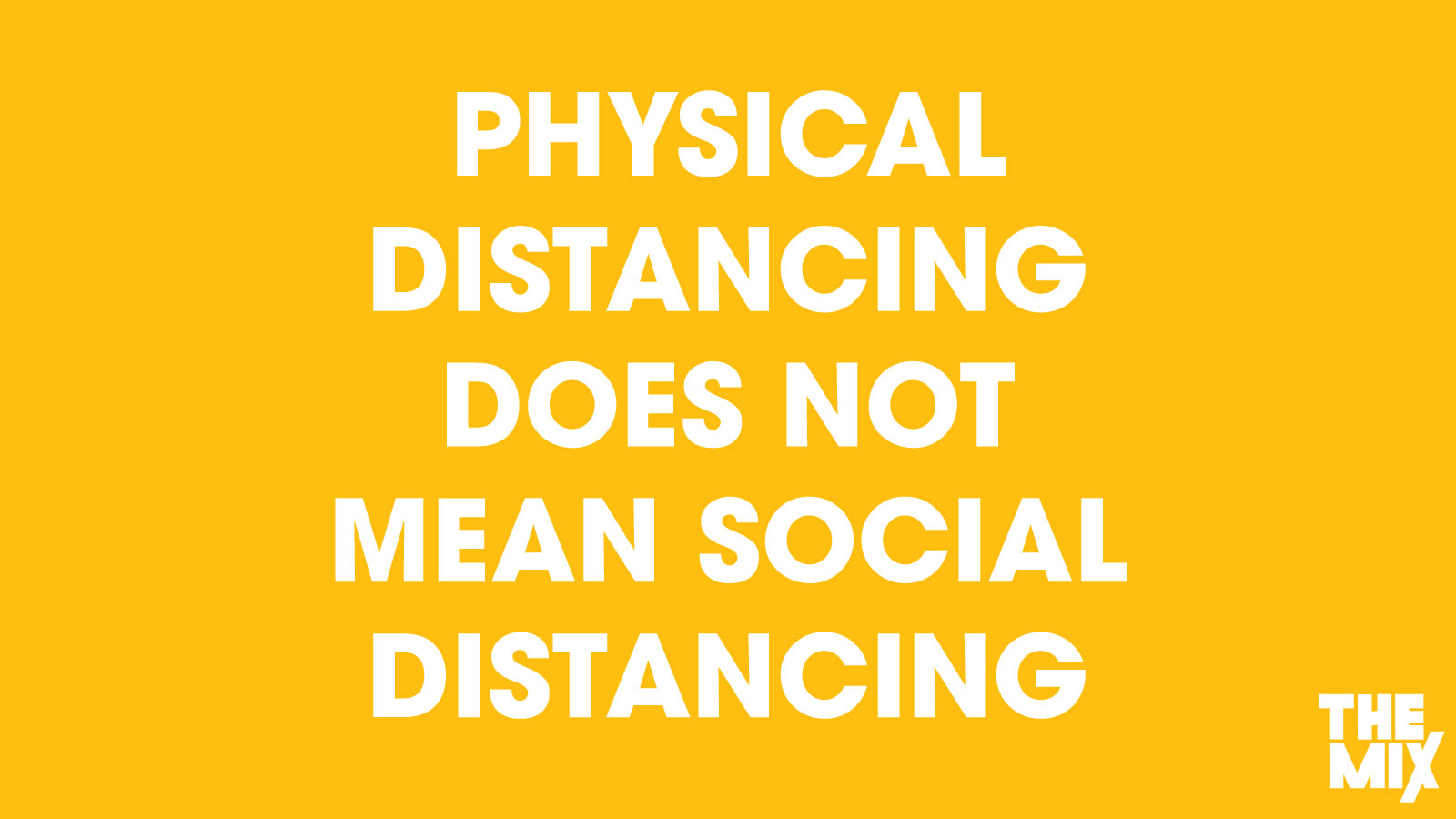 Who are they? 
The Mix is a free and confidential youth service for 13-25 year-olds, made up of a team of experts and trained volunteers. They want to be the first place young people turn to for support when life gets tough. 
How can they help? 
Head to their site and you'll find everything from useful articles and video content to counselling services. In their words, they'll "connect you to experts and peers who'll give you the support and tools you need to take on any challenge you're facing – for everything from homelessness to finding a job, from money to mental health, from break-ups to drugs." 
What might I find useful?
Trusted information
Coronavirus is dominating the news, our social feeds and pretty much every conversation we have. But with fake news stories spreading alongside coronavirus, it's important to make sure your source can be trusted – and The Mix certainly can be. Take a look at their articles on understanding coronavirus and important health advice, and keep an eye out for any more they might add. 
Social forums 
We're being told to distance ourselves from others in a time where keeping connected couldn't be more important. The Mix have a coronavirus discussion board to put you in touch with your peers and those who might be experiencing similar thoughts that you have. It serves as a great reminder that we're not alone. 
Expert support
The Mix offers a number of ways you can get support if you need it – from group chats to one-to-one conversations, plus a crisis messenger for anybody who feels like they are struggling to cope. 
Others who can help
There are many more brilliant charities and organisations that can offer their support and The Mix can point you in the right direction. Here are a few they've listed that you can get in touch with if you'd like confidential counselling.