Mental Health And Self Esteem
By NCS
Include this article in your Skills Builder Journal. It could help you develop... 

In this instalment of Mental Health and…, we hear from YoungMinds - the UK's leading charity fighting for children and young people's mental health. They give their advice and tips on how to boost your self esteem and feel positive about who you are. Here's what they have to say:
Self-esteem is how we think about ourselves, how we feel about ourselves and how we see ourselves. It's normal for this to change depending on what's going on in our lives, and many people will have low self-esteem at some point. So, if you are struggling with your self-esteem, know that you are not alone.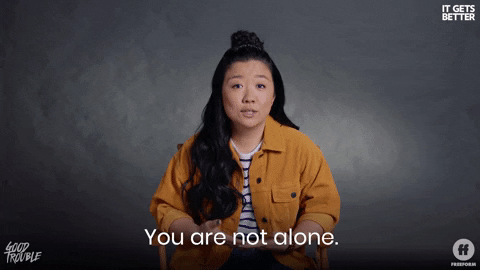 Low self-esteem can be caused by a number of things, such as comparing yourself to others, problems with family, problems at school, problems with your health, or not doing as well as you'd like at school or in other areas of your life.
Some signs that you may be struggling with your self-esteem include talking to yourself negatively or critically, feeling unwanted or unloved, being afraid of failure or embarrassment, or avoiding new people or new situations.
Having low self-esteem isn't a mental health condition, but if you feel bad about yourself, that can affect your mental health in different ways. You might notice that you feel upset or down a bit more than usual, you might find yourself feeling worried or anxious a lot, or you might start getting stressed about things more than you normally would. These are just some ways low self-esteem might affect your mental health; however you're feeling is valid.
Often low self-esteem passes on its own, but there are steps you can take to help yourself feel better. Here are six things you can do today to boost your self-esteem.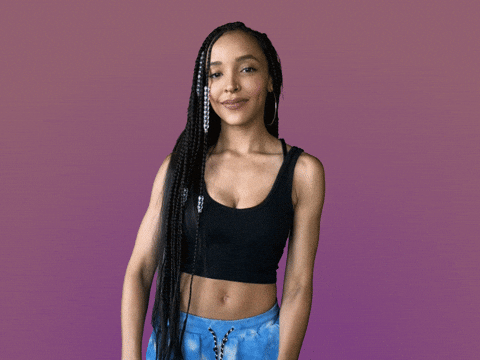 Understand why you focus on negatives
Ask yourself what negative things you think about yourself. When did you start thinking these things? What happened to make you think this way?
Challenge the negative feelings
Ask yourself if there is another way of looking at things. What advice would you give to a friend who was having similar negative feelings? Remind yourself of things that have happened which prove that these negative thoughts aren't true. Maybe the thing that caused those feelings has stopped.
Try writing down a list of these things to keep and bring out next time you feel low.
Focus on the positives
Write down your best feature, the last time you received a compliment and the last time you did something for someone that made you feel good. These might seem like small things, but it is important to recognise all the good things about you and the reasons why people appreciate you for being who you are.
Here's what our blogger Aimee, 17, has to say about focusing on the positives:
"Our inner voice is like a vinyl record with two sides - a positive one and a negative one. Our positive record inspires us, reminds us of our dreams, tells us what amazing people we are and how much we add to the world. As you can guess, the negative one does the opposite. This is the voice that comments on what might be slightly wrong with us - our newest acne breakout, the stretch marks or the stomach that isn't as flat as other people's. It's the voice that doubts ourselves, focuses on what went wrong and what we didn't do rather than what went right and what we did do.
We can choose what to play, but also what we listen to. You have the power to change the record."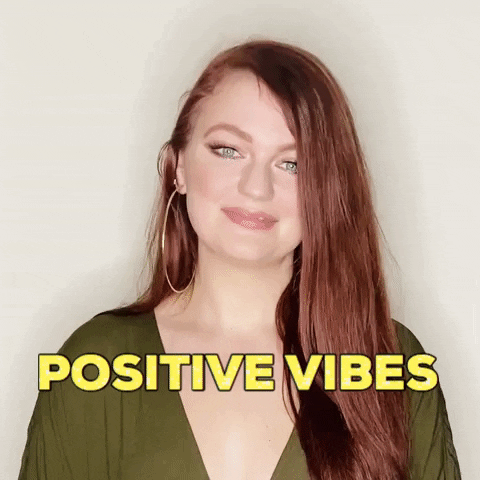 Find the right people
How do the people around you make you feel?
Spend more time with the ones who make you feel good, and less with the ones who don't make you feel confident about yourself or spend a lot of time criticising others.
It can also help to think about who you follow on social media and whether they make you feel good or bad about yourself. If you find that social media is making you feel worse about yourself, visit our website for lots of information, tips and advice that can help you have a more positive time online.
Set yourself some goals
Choose something you know you can already do and challenge yourself - but keep your goals realistic. Achievements can give you a positive feeling and remind you just how much you are capable of.
One of our bloggers, Tara, shares her tips for boosting your self-esteem::
"Try breaking your goals up into small challenges that can be celebrated. For example, if you are learning to cook, celebrate learning a new recipe each week. You'll be more successful in completing it as it's more surmountable, and you'll enjoy it more and feel proud of everything you're accomplishing."
Talk to someone
If you're really struggling with negative feelings about yourself, talk to someone you trust, like a family member, teacher or school nurse.
You can also talk to your GP who will be able to tell you what sort of support might be available to you in your area.
For tips on how to speak to someone about your mental health, as well as information on what support is available, have a look at our website and our reaching out for help page.