Learn Something New On Skillshare
By NCS
Include this article in your Skills Builder Journal. It could help you develop... 



If you're looking for a way to spend your time, or perhaps a way to boost your CV, then look no further! Skillshare is an online learning community with thousands of classes for creative and curious people, on topics including illustration, design, photography, video, freelancing, and more.
Skillshare offer free and premium courses for you to take part in and learn from. Here's our pick of the best free courses!
iPhone Filmmaking: Create Cinematic Video With Your Phone
Caleb Babcock and Niles Grey are filmmakers at Moment. In this course they share everything they know about filmmaking with an iPhone. You'll learn fundamentals that apply to every level of filmmaking, from short travel videos to longer narrative film! 
Caleb and Niles will talk you through what apps and gear you need to get the most cinematic footage possible and how to use it. You'll also hear about methods of filming core shots and the basics of transferring and editing your footage. Get filming and check it out!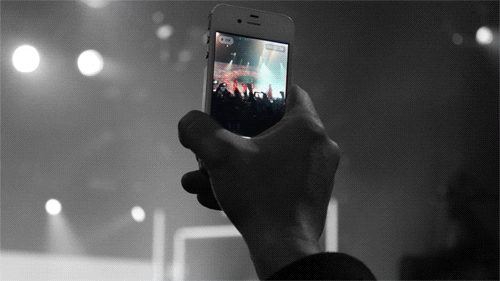 Beginner's Guide To Retouching Old Photographs in Adobe Photoshop
Join Dominic Righini-Brand, a professional photographer, as he shares his top tips on getting started with retouching old photographs, mastering a range of Photoshop tools and ultimately, speeding up your retouching workflow! 
Dominic will take you through everything from using the clone stamp and healing brush to how to quickly and non-destructively enhance your photos. Take scanned negatives or digital pictures and retouch them so you can proudly show them off! Get snapping and get involved. 

Intro to 2D Animation: Frame-by-Frame for Beginners
Jack Grayson, an animator and illustrator from Melbourne, Australia, guides you through the basics of 2D animation and animation in general. Jack's classes cover the fundamentals of animation as well as looking at further techniques like extreme drawing, steps to manipulate and create new animations and character drawing. You'll even create your own character in a short animation as a class project. So, get your pens ready and start animating!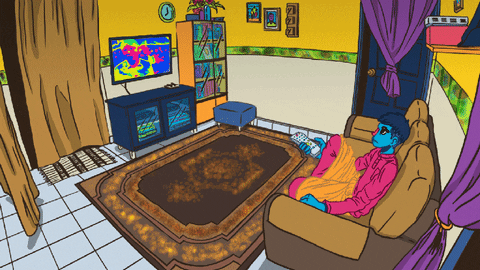 Interior Design Basics: Simple Steps to Your Perfect Space
Lauren Cox is an interior designer in Denver, Colorado. Her course will give you the power to create a perfect space for you to live in. The course looks at the four principles used by interior designers to create beautiful spaces every day. 
Lauren will help you identify your personal design style, curate a colour palette unique to you, create a sense of rhythm and balance, and choose pieces to decorate with that you'll love forever! You'll get tips, reference guides and endless inspiration. So, unleash your creativity and get ready to transform your space!

iPhone Photography: How to Take Pro Photos On Your iPhone
Want to use your phone to take professional looking photos? This is the one for you. Dale Marcus is a professional photographer and award winning YouTuber. 
Follow along as Dale teaches you all the basics of professional iPhone photography and plenty of tips and tricks you can use every day to make your photos stand out from the rest. From learning how to optimise your camera settings to how to edit your photos in Lightroom, you'll get everything you need to snap and style your pics! Say cheese and get going!
 
Singing Confidence in 30 Days
Do you put on sellout-stadium-shows when you're singing alone in your room...but suddenly get stage fright in front of a real life crowd? Voice coach Jayne Norrie's free course will help you gain confidence in your voice and have you singing out loud in no time. 
Follow Jayne as she empowers you to look after your singing voice, know what songs suit it best and show it off in the best way possible. You'll learn everything from mapping your voice through structured exercise to understanding problems and how to fix them. You'll even get a Spotify playlist full of songs that are right for your range. So, warm up your pipes and get singing!

HTML and CSS Coding for Beginners
Web Developer Chris Dixon has everything you need to understand, learn and love coding. You don't have to have any experience, just the enthusiasm to get started! Join Chris as he takes you through the core fundamentals of HTML and CSS, giving you everything you need to know how to build amazing websites from scratch. 
You'll also gain some further skills across topics like animation, responsive design, hover effects and how to include a parallax effect. And, you'll upload your own project online for the world to see! So, fingers on keys and get coding!

These are just some of the free courses on Skillshare, but they have loads of others too. Why not have a browse and see what new skills you can develop!