How To Make The Best Brownies Ever
By NCS
Include this article in your Skills Builder Journal. It could help you develop... 


Today might just be the best day in the world, because it's National Chocolate Brownie Day! So grab your mixing bowls and chocolate chunks and get baking, with some of our favourite brownie recipes…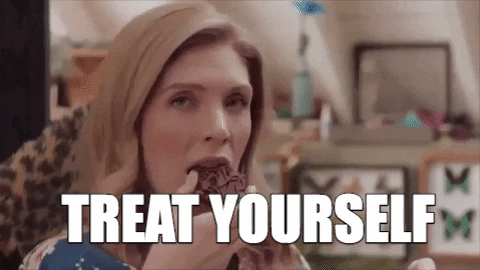 THE BEST BASIC BROWNIE 
It's important to get your basic brownie base down right, and this recipe is a famous fave. It comes from The Hummingbird Bakery, who are well known for their ooey-gooey-totally-delicious brownies and light as a feather sponge cakes. Mmmm…
What you'll need:
200g dark chocolate, roughly chopped
175g unsalted butter
325g caster sugar
130g plain flour
3 eggs
3 tbsp icing sugar
What to do:
Preheat the oven to 170C and line a large baking tray with greaseproof paper.
Put the chocolate and butter in a heatproof bowl over a saucepan of simmering water (make sure the bowl doesn't actually touch the water itself). Stir occasionally until it's all melted together and is smooth. Remove from the heat.
Add the sugar and eggs to your mixture and stir until well incorporated. Then, add your flour and stir again until incorporated. Finally, stir in your eggs and mix until it's thick and smooth.
Spoon the mixture into your prepared baking tray and place in the oven for about 30-35 minutes, or until it's a little soft in the centre and flaky on top. 
Take out the oven and leave to cool before dusting with icing sugar. Then cut into 12 pieces and enjoy!
GOOEY CARAMEL BROWNIE
What's better than a basic brownie? One that's got a soft gooey centre made of something you love, of course! This recipe gives you the option to fill your brownie with caramel, your favourite sweet spread (think Nutella, Peanut Butter or Biscoff!), or even dulce de leche. Whatever picks your fancy!
What you'll need:
150g butter
75g light soft brown sugar
150g plain chocolate, broken into pieces
1 tbsp golden syrup
3 eggs
125g golden caster sugar
1 tsp vanilla extract
150g plain flour
½ tsp baking powder
3 tbsp cocoa powder, plus more to dust
4-6 tbsp dulce de leche, caramel, chocolate hazelnut spread (or whatever you like!)
What you'll do:
Heat the oven to 180C. Line a 20cm square cake tin with baking parchment. 
Melt together the butter, brown sugar, chocolate and golden syrup gently on a low heat until it is smooth. Remove the pan from the heat.
Whisk together the eggs and caster sugar in a large bowl until light and fluffy – this will take a few minutes and is worth doing properly. 
Add the vanilla extract, then sieve the flour, baking powder and cocoa powder into the same bowl. Finally, add the chocolate mixture.
Fold everything together and scoop half of the mixture into the tin. 
Dot over spoonfuls of your chosen middle filling and then scoop the rest of the brownie mixture over the top. If you want to, you can even add more spoons of your chosen filling to the top.
Put it in the oven and bake for 30 mins. The top of the mixture should now be set and slightly cracked looking, but the mixture underneath will still have a slight wobble.
Remove from the oven and let it cool completely before cutting into squares.
VEGAN BROWNIES
One of the best things about brownies is how adaptable they are. Whether it's fillings or toppings...or even what actually goes into them. So here's a great vegan recipe!
What you'll need:
5 tbsps sunflower oil, plus extra for greasing
200g dairy-free dark chocolate
170g self-raising flour
3 heaped tsps cocoa powder
180g golden caster sugar
sea salt
1 vanilla pod (or 1 tbsp vanilla extract)
230ml unsweetened organic soya milk
200g pecan nuts
What you'll do:
Preheat the oven to 180C. Grease a 20cm square baking tin with a little oil, then line with greaseproof paper.
Place a heatproof bowl over a pan of simmering water, making sure the base doesn't touch the water. Break 150g of the chocolate into the bowl and allow it to melt, then set aside to cool slightly.
Meanwhile, sieve the flour and cocoa powder into a large bowl, then stir in the sugar and a pinch of salt. Halve the vanilla pod lengthways, scrape out the seeds, then add them to the bowl. Or, add your one tbsp vanilla extract. Next, stir in the oil, soya milk and melted chocolate until combined.
Roughly chop and stir in the remaining chocolate and most of the pecans, reserving a few for the top. Pour the mixture into the prepared tin, spreading it out evenly. Sprinkle over the remaining pecans, then place into the oven for 20 to 25 minutes, or until cooked on the outside, but still gooey in the middle.
Leave to cool and then enjoy!
THE BLOND(IE) BROWNIE
There's a bit of a debate over whether a blondie is a brownie...but hey, some people don't like chocolate, but should still enjoy this wonderful day! Sooo, here's one for them…
What you'll need:
175g unsalted butter, cut into cubes, plus extra for the tin
200g light brown soft sugar
100g caster sugar
3 eggs
1 tsp vanilla extract or bean paste
200g plain flour
½ tsp baking powder
200g white chocolate, chopped, or use white chocolate chips
What you'll do:
Heat the oven to 180C. Butter a 23cm square tin or 25 x 20cm baking tin and line with baking parchment.
Melt the butter, both sugars and a pinch of salt in a pan over a low heat. Remove from the heat and leave to cool for 10 mins – this will stop the eggs from scrambling in the next step! 
Beat the eggs and vanilla into the cooled butter and sugar mixture until well-combined. Sieve in the flour and baking powder, then gently fold until you have a smooth batter. Finally, fold in the white chocolate, then scrape into the prepared tin. 
Smooth the top and bake for 40-45 mins until the edges are coming away from the sides of the tin, the top has a papery crust and a skewer inserted into the middle comes out with a few crumbs, but no liquid batter. The blondies will firm up as they cool.
Leave to cool in the tin for 10 mins, then transfer to a wire rack to cool completely before cutting up and eating!