How To Be An LGBTQ+ Ally IRL
By NCS
Include this article in your Skills Builder Journal. It could help you develop... 



When it comes to showing support for the LGBTQ+ community, 'likes' and 'reshares' can make it easy for us to do so online. In real life on the other hand… how can we know the right things to say and do? Wayne Dhesi, from Stonewall, gives us the lowdown on how to be the best ally.
Can you tell us what Stonewall is all about?
Stonewall was founded in 1989 by a small group of people who had been active in the struggle against Section 28 of the Local Government Act. We work with individuals, schools, institutions and communities to ensure that every LGBTQ+ person is accepted without exception. 
What's an 'ally' and why are they so important in the LGBTQ+ community? 
Being an ally is about being an active friend or support to someone else. People who aren't LGBTQ+ can be allies to LGBTQ+ people. And LGBTQ+ people can be allies to each other. If we want to live in a world where people are accepted without exception, we all need to be part of the solution. There is a lot of negative press directed towards LGBTQ+ people and so it's more important than ever that people step up to become visible allies. 
How can somebody help support someone who's come out to them?
Everyone's coming out process and experience is different so there are no hard and fast rules. However, the best thing you can do when someone comes out to you is to listen and be there for them. 
Is there anything you shouldn't say? 
It's not helpful to say that you 'already knew'. No one knows what someone else is going through when it comes to questioning their sexuality and/or gender identity. Saying that you already knew  can undermine how big a deal this is for that person.
Coming out can be scary, so some support can go a long way – like letting your friend, family member or colleague know that you'll still be there for them, and that this won't change your relationship.
What if you think somebody is LGBTQ+? Should you say anything? 
Coming out always has to be something that happens in a way that feels right to that person. It's important to allow people time and space to explore their thoughts and feelings about their identity without pressuring them into 'coming out'.
We can all create an environment where people feel safer and more comfortable being themselves by thinking about the words we use and making sure there are visible LGBTQ+ role models.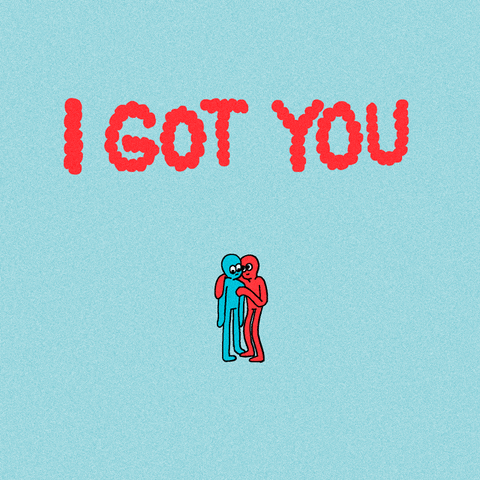 What terminology would you use, when unsure of someone's gender / sex?
It's never a good idea to assume someone's gender. Always try and give people the opportunity to share their pronouns if it's possible. If you introduce yourself using your pronoun – this can set a tone which could encourage others to do the same. For example, I usually introduce myself by saying, "Hi, my name is Wayne and my pronouns are he/him."
Any other tips for being a good ally?
It's always a good idea to do some research, read up online and learn a little more about the LGBTQ+ community. Even if you're a part of it, it's always good to understand things from a different perspective and understand someone's experience which may be different from your own. As allies to each other, we need to be aware that everyone will face different challenges, and be able to listen to their challenges and offer your support.
How should I respond to homophobic and transphobic attitudes?
Challenging homophobic, biphobic and transphobic language and actions is an important role of an ally. It's crucial to challenge anti-LGBTQ+ attitudes and behaviours when you come across them and talk about the importance of LGBTQ+ equality. But you should only ever do this in situations where you feel safe to.
Have you got any top tips for how we can start individual projects in our areas? Are there currently any activism councils or projects tailored to LGBTQ+ awareness, if so where and how can I join? 
There are LGBTQ+ youth groups and organisations in most towns and cities. Contact them and ask if they have any current campaigning activity going on. You can also do it yourself - link up with friends and create your own campaigns. 
To find out more about Stonewall's programmes and events, head to youngstonewall.org.uk