Food Glorious Food, How Do We Stop Wasting It?
By NCS
Include this article in your Skills Builder Journal. It could help you develop...


Food. It's part of our everyday life. We eat it, we talk about it, we watch videos about it, we create new experiences with it. But how do we make sure that when we buy it, it gets used and doesn't end up as waste?
Let's be honest, at one point or another, we've all bought some food, popped it in the fridge and then forgotten about it. And then a couple of weeks later found a soggy bag of sad looking salad… and thrown it away, unused.
According to WRAP - world leaders in helping achieve great resource efficiency - UK households throw away seven million tonnes of food and drink every year. That's approximately £19billion. And the Food and Agriculture Organisation of the United Nations state that if food waste were a country, it would be the third largest emitting country in the world when it comes to greenhouse gases.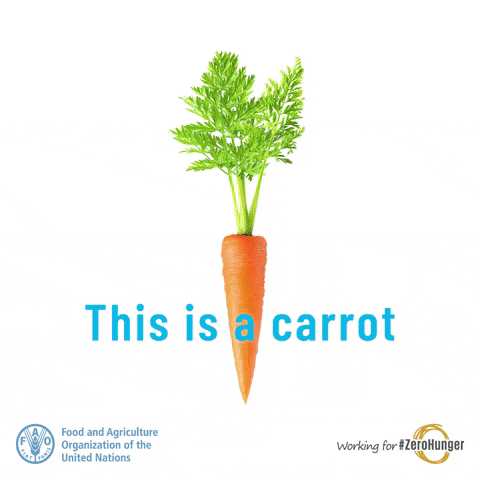 So what can we do to reduce this waste, enjoy our food, and do some good for the planet? Luckily, there are loads of options out there to help us!
Olio aims to connect neighbours with each other and with local businesses, so surplus food can be shared, not thrown away. Put simply, if you've got food that you know you're not going to use before its end date, you can give it to someone else. Or, you can pick up food from someone else. Give your 'rents a nudge (as you've got to be 18+ to download/use) and suggest the app. Join its two million users worldwide, and can browse your local area for items people are trying to give up, or upload your items for others to find. Request whatever takes your fancy and arrange a pick-up. And don't worry, right now, all pick-ups must follow social distancing guidelines and are strictly no-contact. So you can still get the veggies you need… you'll just pick them up 2m from their home!
Around the UK lots of councils arrange food waste and recycling collection too. Have a look on your local council's website to see what their policies are and what you need to do.
If you have a home with a garden, you can also use food waste to nurture your outside space. The Fantastic Gardeners say that food composting has many environmental benefits. It enhances water retention in soil, it reduces the need for landfill space, it helps close the food waste loop… and it increases earthworm populations! Follow their handy guide to see how you can use food for compost.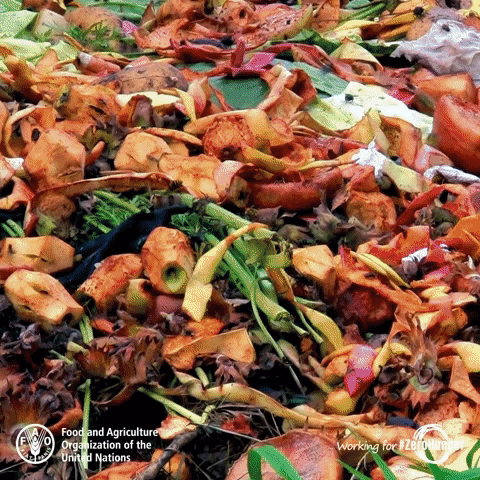 And when it comes to reducing the amount of food waste on your table in the first place, they've got a few simple suggestions to help you out: Plan your meals week by week and only buy the products you know you're going to eat Do some research! Look up which fruits last longer in the fridge, and which last longer on the side. Freezing is your friend! Got some bread, sliced fruit or fresh meat that you won't be able to eat in time? Pop it in the freezer and it'll keep for longer.
If you're not sure how to store your food to keep it at its best for the longest amount of time, head on over to Love Food Hate Waste. Their Food Storage A to Z list covers all the food you're likely to have at home, and tells you just how to store it properly, to avoid waste and keep the taste!
Now what about leftovers? Have you ever cooked up a delicious meal, but still had some left over, and weren't quite sure what to do with it? Don't fret! The BBC has a whole bank of recipes to put your leftovers to good use. Classic British roast on a Sunday? Turn any leftover chicken into a Spanish pie on Monday! Loaf of bread on its last legs? Make yourself a delicious bread and butter pudding. Mmmm...
But we're not all using fresh food all the time. When the coronavirus pandemic started, a lot of us started to stock up on food items that would keep us going for the longest amount of time, and this means we've got a lot of tins and other store cupboard items still to use.
Lucky for us, top chefs like Jamie Oliver are giving their advice on how to put store cupboard staples to good use, and create delicious meals for the whole fam. And our very own NCS Grad Lauren (aka @the.starving.student) recently told us how she makes everyday items more fun, through easy and affordable recipes.
Got some tips and tricks of your own for cutting down food waste? Let us know on Twitter or Insta. Or have you done a Social Action Project on the subject? We want to hear about it!