Finding The Positives During Lockdown
By NCS
Include this article in your Skills Builder Journal. It could help you develop... 


Lockdown has been different for all of us. For some, it was a time to get productive. For others, it was a time to reflect. But no matter what you've been up to over the last six months, you should be proud - this pandemic hasn't been easy! We've put together a list of famous faces and new influencers who have used this time to their advantage. Check it out…
Malala Yousafzai
In 2012, Malala spoke out publicly on behalf of girls and their right to learn. Not long after that, she was shot in the head by a member of the Taliban because of this. Luckily, she recovered fully and went on to become a beacon of hope for many around the world, doing everything she could to promote education and girls' rights. She even became the youngest ever Nobel Peace Prize winner in 2014, aged 17. Now, during the pandemic, and proving everyone who ever doubted her well and truly wrong...she graduated from Oxford University!
"Hard to express my joy and gratitude right now as I completed my Philosophy, Politics, and Economics degree at Oxford," she tweeted, adding "I don't know what's ahead. For now, it will be Netflix, reading, and sleep." Too right!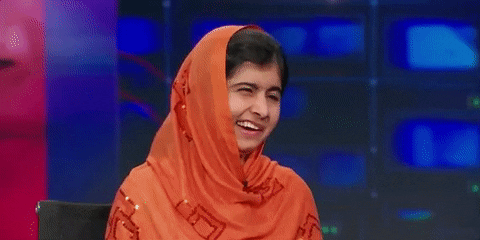 Miriam Musa
Miriam is a well known instagram influencer and entrepreneur - with a whopping 613,000 followers! An avid fashion and makeup enthusiast, her life centers around products that make you look and feel great. She's been working with ISAWITFIRST for the last two years, and this summer became the first Black influencer ever to have a clothing collection made in collaboration with them. The collection features 52 pieces, and was designed to inspire women to chase their dreams. For the advertising, Miriam brought in her Black model friends and hair stylists to show inclusivity and diversity within the world of fashion.
"Having this collection with ISAWITFIRST has been such an overwhelming but exciting experience for me. It has been the perfect example that hard work honestly does pay off!"
Mo Gilligan
Funny guy Mo started the year on a high off the back of his Netflix special. The stand-up received loads of praise for his routine and this only fuelled the fire to keep giving the people what they want - all the lols! After creating #QuaratineGames on his social media and seeing how positively responded, Mo and Channel 4 came together to create Mo Gilligan's All Star Happy Hour; a TV show (filmed at Mo's home) where members of the public competed against celebrities such as Jesse Lingard, Maya Jama, Johnny Vegas and Sir Mo Farah (via Zoom) in a series of fun challenges to win big prizes!
"Mo's high-energy and brilliantly uplifting style makes him the perfect man to deliver joy to our screens when we need it most." - Channel 4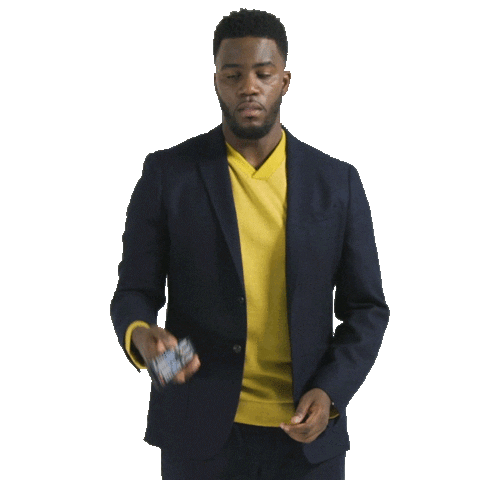 Evie Meg
It's safe to say that during lockdown, TikTok became one of the biggest and most influential platforms in the world. It created dance challenge after dance challenge to give people something to do, but also raised awareness for things people may not have been so aware of before. And for Evie (@thistrippyhippie), this meant a sudden shoot to fame. Evie experiences seizures and tics - sometimes small, sometimes so disruptive that she can't do anything. She used TikTok to bring awareness to her condition and educate her 5.5million followers. She shows both the light and dark side of her condition and what she does to help her tics - from crash helmets to squishies. And she's found quite the following, of people who want to learn and from people who also live with tics and suddenly don't feel so alone anymore! Amazing!
KSI
In 2009, KSI started a YouTube channel and built a following through gaming-commentary videos. He moved on to vlog and comedy style videos, and sprinkled in a few music bits here and there too. In 2019 he was ranked as the second most influential online creator in the UK, and then, in May of this year, he released his first album - Dissimulation - which became the fastest selling rap album of the year and smashed into the charts at number two. Amazing! But he didn't stop there. He used his time in lockdown to keep making music and to give his fans lots of content to keep them busy and entertained through a very weird time. He even starred in Celebrity Gogglebox during lockdown with his friend Randolph!
"I'm just making good of a bad situation! Obviously, doing a lot of exercise, working on music, and doing YouTube videos. I'm always working. I'm always putting my focus on something."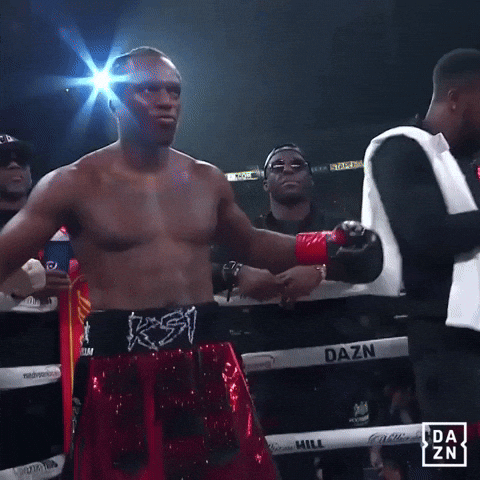 Flo Simpson
Another TikTok-er that found fame and adoration during lockdown was Flo. She set out with a simple plan - to use lockdown to focus on a health and fitness journey after a breakup. She set herself the challenge of fitting back into her old jeans. And people loved it - and still do! Her videos are open and honest, often showing what she eats in a day and the exercise she's doing. And sometimes, she had days that didn't go so well, where she didn't eat what she wanted to, or didn't do the exercise she had planned. But that's why people loved it - because it was authentic and realistic. Half way through lockdown, Flo did manage to fit into her jeans and her TikTok fans (all 653,000 of them!) celebrated her win. Since then she's been continuing with videos on how to stay healthy, continue a fitness regime and love yourself.
"The positive comments definitely kept me going. I felt like I had to stay on track because people wanted to watch my videos. It was a good type of pressure. I have tried Slimming World and it worked. But I just wanted to do this my way. I am a size 22 and hoping to get down to an 18 – maybe even a 16 one day."