The Buzz About Beekeeping
By NCS
Include this article in your Skills Builder Journal. It could help you develop... 

Bzzzzz…it's World Bee Day, a day created by the United Nations to highlight the importance of preserving bees and other pollinators, and to share information on ways to preserve and protect them. We caught up with Rebecca, an NCS Grad and beekeeper to learn a little more about why beekeeping is important and how people can help protect the buzzy little bumbles around us… 
Tell us a bit about you and what you do…
My name is Rebecca, I'm 26, and I am a hobby beekeeper. I have been keeping bees for about nine years, and I am also one of the assistant apiary managers at my local beekeeping association's apiary.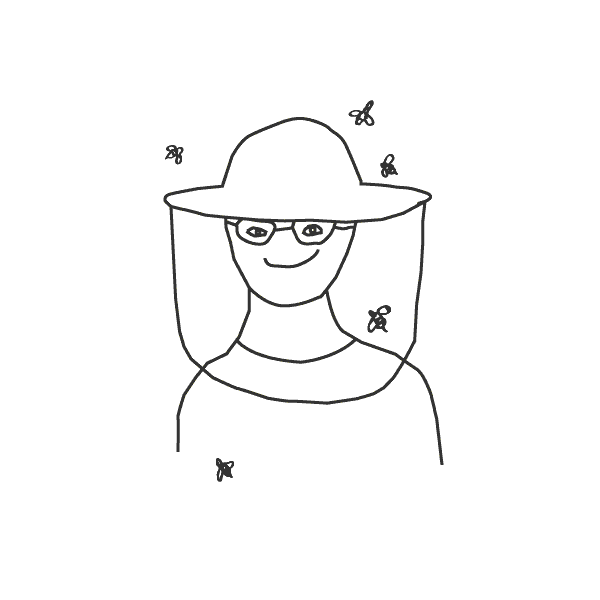 How did you get into beekeeping?
I had always fancied beekeeping, as bees had always interested me! When I was talking to my parents about it, they said that if I wanted to do it, I would have to book myself onto a course to learn, making sure that I actually did want to do it, so that's what I did. I was 18 and booked myself onto a course run by Penrith and District Beekeepers Association. I loved it from that first weekend, enough that I bought my first colony and hive to be delivered in the coming spring.
How many hives/bees do you have?
I currently only have two hives of bees, but both are doing well. At one point I did have about nine hives! There are roughly about 30,000 bees in each hive so the garden is full of bees at this time of year.
How do you actually look after bees?
In order to look after my bees, I tend to take a hands off approach. I visit my hives every four weeks, roughly from mid April until October time, depending on the weather. When I visit the hives, I open them up and I look for certain things. I ask myself: are the combs healthy, are the bees healthy, what does the larvae look like, and are they looking healthy? What is the rough number of bees in the hive, is it looking full of bees, what is the level of honey in the hive and are they calm bees? If anything doesn't look right, I then change something for the bees, for example, if the hive is looking very full, they are at risk of swarming, therefore I need to do something about it, whether it be split the colony or increase the size of the hive by adding extra boxes.
What do you love about it?
I love the peace of the bees. If I'm feeling stressed or just needing ten minutes away from modern life, I go to my bees and either go into the colony or just sit by the hives and watch them going about their business. I also love the smell of the hive, just opening it up, getting the scent of wood mixed with the warm wax and even the honey, the smells are just relaxing and hit all the senses.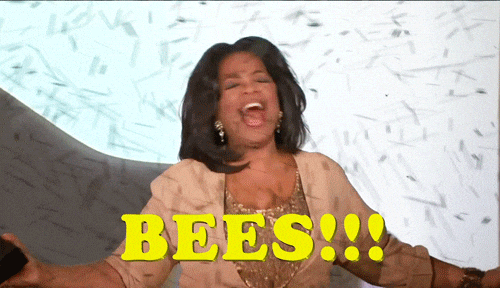 What's the most challenging? How do you fit it around your work?
I find the time to get back to the bees hard. I keep my bees back on my family farm in Cumbria, but I am currently at university in Sunderland, so getting back isn't the easiest. I do make an effort to get back every three to four weeks to check them though. If I had them in my garden here, I would probably be in the hives weekly or fortnightly, depending on the weather.
Do you use/sell honey that your bees make?
I don't sell honey or wax from my bees, but I do keep it for myself, not that I'm a major honey eater! I keep bees mainly for the joy of keeping them, not for the products. I do sometimes have a few spare jars that my sister sells to local people in the village. They buy it in hopes it will help with hayfever…I've not heard the feedback yet, but they have been getting it for the last few years so it must do something.
Why is beekeeping important to you?
Beekeeping is important to me for conservation. It makes me more mindful of other bees, from solitary bees to bumblebees. I want to make a habitat for them all to flourish, as, without bees, crops will struggle to be pollinated, therefore the rest of the food chain will suffer, all the way up to us.
What's your favourite thing about bees?
My favourite thing about bees is how they act as a colony. Yes there is a queen bee, but she isn't in charge, there is no singular bee in charge of the hive, they work together for a common goal, and that's to have enough stores of honey to get through another winter.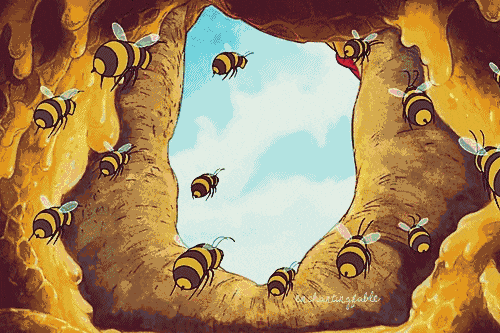 Do you have any tips or advice for other young beekeepers?
For young beekeepers I would recommend joining your local association. I joined mine when I first started, I was most likely one of the youngest members, but they took me under their wing and supported me through my first few seasons. They know what issues you're having and are quite often on hand to help sort it out. I've made some really good friends in beekeepers, we all have a similar interest, and also our local association apiary is in a National Trust property, so after meetings, getting to sit down around a cream tea and have a good natter about all things bees is appreciated and puts us all in good spirits. Another piece of advice is to listen to everyone, take it in, and do things your way. You will pick up your own methods, others may tell you you're wrong, but if it works for you and your bees, then do it.
How can young people help bees, if they aren't able to keep hives?
If young people can't keep bees, then I would always advise these few things: try not to spray or kill dandelions before they have turned to their seed form, bees heavily rely on dandelions for their early season pollen, this gets them through when there isn't much else out there. Plant as many bee friendly plants as you can, even if you only have access to a small balcony. Lavender can be planted in pots, and bees love it, even in cities. Be kind to bees, especially in the autumn. You might see bees struggling, mainly bumblebees, so offer them a lil bit of sugar water and they will be grateful. Most importantly, bees are not out to harm people, to be fair, neither are wasps, they all play an essential role in the ecosystem, and they all have a job to do, without them, we as humans would not have a long time left on this planet.