Black Is Different. Black Is Beautiful. Black Is Equal.
By NCS
NCS Grad Elizabeth lets us know about her experience growing up as a black girl in the UK. On 25 May, George Floyd, a black man from Minnesota, was killed while in police custody. George's death has led to discussions about systemic racism being more prevalent than ever.
I am a black, African girl, and I am proud. Growing up in the UK has been an interesting experience for me and I've learnt a lot about the world around me.
Growing up as black children, we are made aware of how much harder we have to work to succeed in our society. The need for a strong work ethic and determination was emphasised by our parents, who know the struggles they went through and still go through in order to give us a good quality of life. 
For many black teenagers, their parents grew up in a different part of the world, whether it be Africa or the Caribbean. They grew up in a totally different society with different social norms and outlooks on life. Imagine moving to a country in search for a better quality of life, only to be subject to discrimination and inequality? It's hard enough already bringing up children on foreign land, but the judgement and stereotypes black people are subject to do not bring hope but instill fear. This needs to change.
I attended a secondary school that, in comparison to the other schools in my borough, may have been deemed as the 'black' school. This means that progressing through secondary school, I was surrounded by a lot of black people and could see first hand what people like me face on a regular basis. Whether it's being watched as you walked around a shop, or people moving away from you on the bus. In school, when a group of black boys would stand together talking, it would be viewed as 'an insensible gathering' and they would be asked to split up.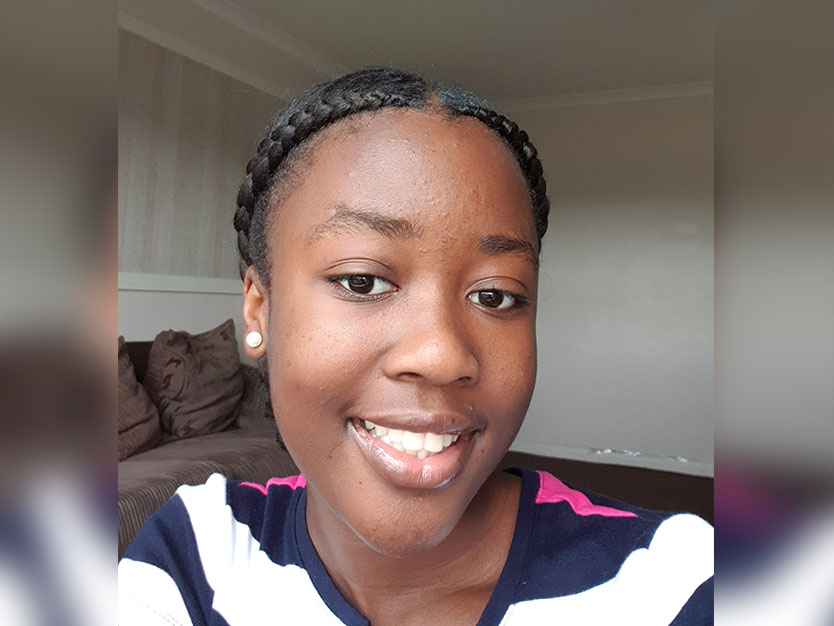 People of colour are subject to discrimination on a daily basis and this needs to stop, regardless of the magnitude. These preconceived notions have emotional and psychological effects on black people as they are judged not solely based on their actions, but also because of the colour of their skin. And yet we question why people get defensive? We question when people speak up?
The media doesn't help. Knife crime is something that is heavily featured in the media across London and a lot of people are engulfed by this fear and negativity. Though these terrible acts are performed only by a minority of the community, young black people who look a certain way or act a certain way are immediately held under this bracket and are perceived as a threat. 
Stereotypes around young black people hinder growth and cooperation in this modern society. As people, instead of judging each other based on the way we look, we should communicate. 
We are equal. We are unique.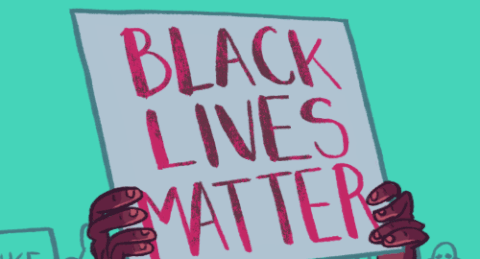 Everybody has their own personality, their own drives and motivations. It is disappointing that living in a supposedly progressive society, black people are deprived of equal opportunity. It is disappointing that black mothers still fear leaving their children to go out alone. They are afraid that they will get caught up at the wrong place at the wrong time, that they will be subjected to preconceived notions that black teenagers are dangerous.
The past few weeks have been tough on the black community. Whether a black person has or has not had a first-hand experience of racism, seeing a fellow black person suffer brings tears to our eyes. Tears not only at the injustice of the situation, but tears for the hard work of generations before us to bring about justice and change, that we may live in harmony. 
The death of George Floyd as well as others who suffered from the corruption of police brutality shows just how much work there is to be done in our world. Through the eyes of a black person, George Floyd could've been their brother, their uncle, their father...their son. 
Take a moment to think about his last words: 'I can't breathe.' They reflect the situations many black people face today. People feel like they are choked up, bound and unable to express themselves freely, all because of the colour of their skin.
As a black community, we are one people and speak out for the justice of those in our community that are suffering. But it's not just up to us.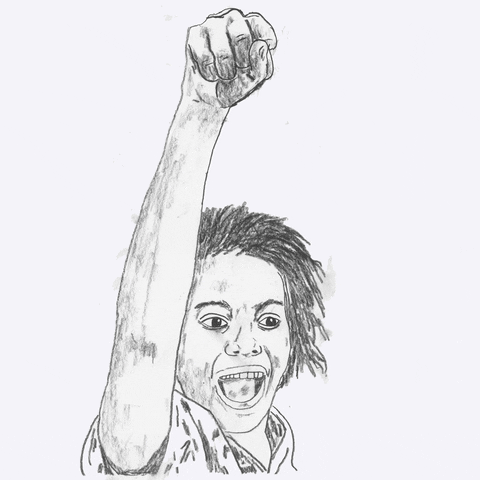 So what can you do to be a better ally of the black community? 
Firstly, show kindness. Do not believe everything you see in the media about black people and the black community. Take time to talk to a black person and hear their experiences as well as sharing your own. Take time to get to know a person, as so much good can come from communication and peaceful interaction. 
Secondly, be part of the drive for change. Educate yourself about black history by listening to podcasts, audiobooks and reading books. Sign petitions and donate to organisations that tackle racism and discrimination.
Speak up about these issues and encourage other people to be part of the change as well. Take time to reflect. Be mindful of what you say to others. Racism is inbuilt in society, meaning that people are not always aware that they are saying hurtful things. These microaggressions are harmful and need to be stopped.
Together we can make a difference. Together we can bring an end to racial injustice and not only strive for equality but also equity, that we may move closer to a society where everyone is equal and treated fairly.
A list of useful resources:
Anti-Racism Resource List: A long compiled list of where to donate, online readings, videos to watch, podcasts to listen to, books to read, organisations and individuals to follow.
Black Lives Matter: Black Lives Matter Foundation, Inc is a global organization in the US, UK, and Canada, whose mission is to eradicate white supremacy and build local power to intervene in violence inflicted on Black communities by the state and vigilantes.
The 4Front Project: The 4Front Project is a member-led UK youth organisation empowering young people and communities to fight for justice, peace and freedom.
​Stephen Lawrence Charitable Trust: Working with young people in the UK from disadvantaged backgrounds aged 13 to 30 to inspire and enable them to succeed in the career of their choice.
Stand Against Racism & Inequality: UK charity SARI provides support for victims of any type of hate crime including racist, faith-based, disablist, homophobic, transphobic, age-based or gender-based.
Runnymede: Runnymede is the UK's leading independent race equality think tank. We generate intelligence to challenge race inequality in Britain through research, network building, leading debate, and policy engagement.
Black Minds Matter UK: Black Minds Matter UK is a non-profit for anybody aged 13- 25 who is passionate about changing things that will bring about a more equal and just society for all. They currently have a gofundme platform set up to raise money for full therapy sessions, linking as many black individuals and families in the UK with certified, professional, black practitioners for sessions as soon as possible.
@showracismtheredcard: The UK's leading anti-racism educational charity