Betsy, External Relations Intern At Thinkyoung
By NCS
Include this article in your Skills Builder Journal. It could help you develop...



We're back with another in our series celebrating great people who are achieving great things. This time, we speak to Betsy, an NCS Grad, and External Relations intern at ThinkYoung. Here's her story…
Tell us who you are and what you do in a nutshell…
I'm Betsy, I've just turned 21 and I'm currently interning at ThinkYoung in Brussels, right next to the European Parliament building, as an External Relations Assistant. This internship is part of my 4-year Psychology degree at Loughborough University. I graduated from NCS in 2016 and was then selected to represent Dorset as part of their South Regional Youth Board.
One of my main passions is volunteering to help make the world a better, happier place, and I've fundraised £6,000 in the past five years. So, the chance to build on these skills and experiences by contributing to ThinkYoung's worthwhile projects, and forging new partnerships to amplify their positive impact, has been amazing so far.
Other than volunteering, I love travelling and learning about new cultures and languages, so it's fantastic to be living in the second most cosmopolitan city in the world!
Who are ThinkYoung and how did you come to join?
Founded in 2007 in Brussels, ThinkYoung is the first think tank that focuses on young people. They're a not-for-profit and non-governmental organisation that endeavours to make the world a better place for young people, by involving them in decision-making processes and providing decision-makers with high-quality research on youth's conditions. They've got offices all over the world, in Geneva, Madrid, Hong Kong and Nairobi.
Based on the issues they find in their research, they write policy proposals, make documentary films, hold workshops, launch campaigns and develop educational programmes for schools to help resolve the problems that young people face and empower them with the tools to make a change. So far, all of ThinkYoung's work has reached over 600,000 young people!
When I was searching for potential placements for my third year of university, I saw that ThinkYoung were looking for interns. As soon as I researched more into them and their amazing work, it became the only placement that mattered to me!
How did NCS prepare you for this role?
I completed the month-long NCS Summer Programme in 2016 and I loved it. I especially enjoyed the final two weeks where I was nominated to lead a social action project with a team of 20, to build a duck pond in a local therapeutic farm. It was the first proper volunteering experience I'd ever had, and it ignited this passion in me that few other activities had. This motivated me to search and apply for many subsequent volunteering experiences, such as going to build a playground in Uganda!
It was also a great opportunity to be selected to represent Dorset as part of the NCS South Regional Youth board. With 19 other like-minded young people, we achieved setting up 'Project Backpack', which equipped homeless people with essentials, giving them support and showing them they are not forgotten.
NCS helped me build incredible skills, such as public speaking, self-confidence, leadership and many more that are essential to me now. It also revealed to me a career path that I had not previously considered in the charity and international development sector, which suits me perfectly! The strong desire to give back to the community and help others that volunteering with NCS started, led me to grab the opportunity of working with ThinkYoung when I saw it!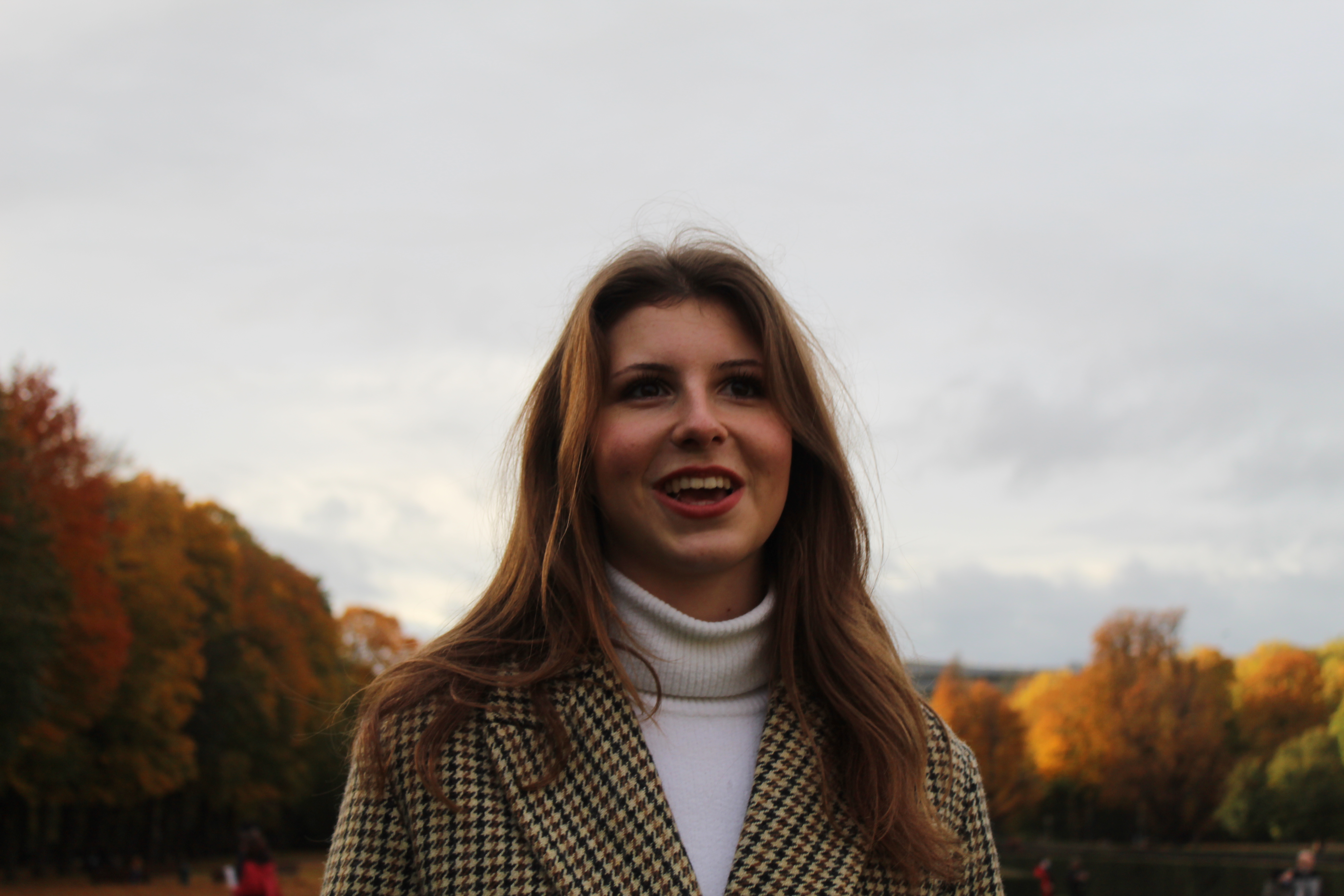 What is the Thinkathon and who can get involved?
The aim of this two year long campaign is to bring European and Canadian youth together, to have a more aligned and digitally inclusive future – we want young people to have their voices heard and make their mark on policy! The young people participating develop ideas and policy recommendations for Canadian and EU policy makers on the important topics of today, such as racism, health, climate change, gender equality, education and many more. People taking part will have mentors helping them turn their ideas into a solid project and there will also be a Speaker Series, with high-level guests talking about a digitally inclusive future.
To get involved, you have to belong to Canada or a country in Europe and be 18-30 years old. Please click on this link and register now for this great opportunity!
What are the benefits of getting involved?
You'll develop an international network by collaborating online with teams from Canada and all over Europe. You'll also acquire and improve essential skills, such as cultural awareness, self-confidence, communication, networking, team-working and so many more! Best of all, you'll gain a memorable experience and immense sense of pride and achievement. You will also have the chance to win great prizes!
What impact has the Thinkathon had so far?
We've had two 24-hour Thinkathons in four different cities in Europe and Canada, where around 200 on-site participants worked together to help shape our society! Young people from Brussels and Montreal produced policy recommendations, videos and a social media campaign all about citizenship. In Milan and Edmonton, they worked on the topic of Social Relations. Furthermore, online audience members had the chance to participate as well as watch the streaming of the final ceremony. After the events, the policy recommendations were published on different platforms. A continuous social media campaign has been running with the highlights and a final video sums-up each experience.
Because of coronavirus, we then had two online events, where the first teams from Madrid and Vancouver connected virtually to make recommendations, a campaign and a video on the topic of Smart & Fast Expanding Cities. The other event was an online competition on policy-recommendation writing; a video and a campaign for social media (more than 360K views among all videos) were produced.
What challenges did you face along the way and how did you overcome them?
One of the main challenges was having to adapt the whole campaign due to the coronavirus crisis; everything had to be moved online. We have had to change and rework many strategies in terms of reaching out to potential organisations as well as to policymakers, which was a challenge since the priorities have massively shifted within their agendas. We have ensured to create a stronger online campaign with a bigger and more long-term impact in order to keep potential participants, policymakers and general audiences interested in our different activities for the project.
There are also a lot of tasks to complete to make sure the campaign runs smoothly, so it can be very busy day-to-day. To avoid becoming stressed, it is essential to be very organised – I am a fan of making lists! We also have a very supportive team and it motivates me to think of the difference we will make, as well as the sense of achievement we will get from this campaign
What's next? Do you have another Thinkathon planned?
This unfortunately is the last Thinkathon, but ThinkYoung have many more exciting and impactful projects on the go and planned for the future. Just one example is the Young Coalition for Prevention and Vaccination (YC4PV); this campaign explores vaccine hesitancy and scepticism, which, according to our extensive research in 2017, shows it is worryingly present all over Europe. It aims to advocate the important role of vaccination and prevention across Europe. This is of course more relevant and important than ever due to coronavirus, which has thrown the health of citizens to the number one priority of policymakers worldwide.
What piece of advice do you have for people who want to make a difference to our future?
Pay good attention to the activities or subjects that make you passionate and excited for your future, and try every opportunity that comes your way in order to find out what really motivates you! Once you have found that thing, then you can channel that passion to start making a real difference. In this process, it is important to force yourself out of your comfort zone, as that is when you will learn and enjoy yourself the most. Mistakes are just a chance to learn and rejection is just redirection to something better, so there is nothing to fear - get out there and believe in yourself!