All Eyes On: Yasmin
By NCS
Include this article in your Skills Builder Journal. It could help you develop...  


We're back with another in our series celebrating great people who are achieving great things. This time, we hear from Yasmin, who started her own eBay business during lockdown. These are her tips on getting started and gaining success…
 
For a very long time I wanted to start my own business where I could make money from my creativity. However, having only been an adult for less than two years, I had absolutely no idea where to start! But, I took the step and created my eBay store, and now I'm sharing my top tips on how to start your own business on eBay and what to consider. Let's get into it...
Tip #1 - Do your research
First of all, if you want to start a business and sell products, sites like eBay, Etsy, Shopify and Depop are all brilliant places to start. The main thing is to check all their policies and have a browse through some accounts on each site to see if you like the look, style, and overall energy of the place that you will open your store on. You have to be comfortable and confident in your branding and aesthetic to pick a suitable site for you. It is also a must to check how much money each site charges you for every sale you make, and check their rates for different package sizes and weights to see if it's financially suitable for you at the beginning.
Tip #2 - Stay consistent even when it's hard
It is crucial to remember that at the start you will inevitably make a financial loss, but give yourself at least six months of consistent work to see if you can boost your sales and confidently and securely start building your shop to what you want it to be. Building a brand and shop takes a lot of hard work and thinking, and if you're underprepared it will show when you face challenges you never thought you would expect. For me, I spent around £100 on materials and supplies to get started on what I wanted to sell. However, this would depend on what you would like to sell and if you want it to be something that you create yourself. Make sure to do all the research on where you invest materials from, and make sure not to overspend, because undoubtedly you will find flaws and benefits with each product and may decide to switch to a different supplier very early on. This won't be very useful if your spare room is full of stock that you don't want to use anymore!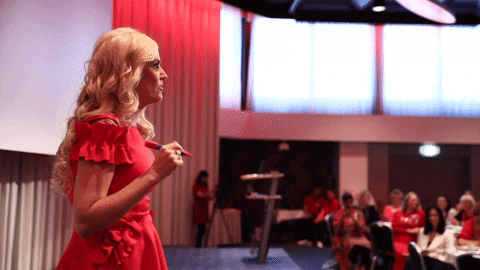 Tip #3 - Understand your taxes
From a business and self-employment status, as a seller on eBay, there are two main things you need to be aware of. However depending on your goals and the type of business you want, more may apply and you must do relevant research to make sure you are aware of all you must take into consideration regarding taxes and National Insurance contributions.
1) When starting out as a seller, depending on your products,quantities, and amount of money you make, you will have to understand and possibly pay Tax and National Insurance on your profits each tax year (which starts on April 5). Everyone above the age of 18 gets a personal allowance of £12,499 a year to earn without having to pay any tax. You also get around £1000 tax-free income from miscellaneous items that you sell on eBay as a personal account and not as a business. However, if this is your sole way of making money, you're self-employed, which means you also have to be aware of National Insurance contributions that would otherwise be calculated from your regular paycheck if you were an employee of somebody else. 
2) National Insurance contributions are paid until you reach state pension age. For people in the UK, you can check this by entering your date of birth on the Government Website. Making National Insurance Contributions throughout your working years entitles you to the state pension along with other benefits as well, such as pension credit - if you reach state pension age on a low income - and free bus travel for some. It is important to start making these contributions when you earn enough money so you don't miss out when you reach State Pension age. Voluntary contributions can also be made for missing gaps in working years as far as six years behind. For example, if you have contribution gaps in 2014-2015, the deadline to pay them is by 5th April 2021. If you earned less than £6,475 in the working year between April 5 2020-2021, you don't have to pay National Insurance due to low income. You can read more about National Insurance contributions here. 
It is extremely important to be aware and do the research on the products you want to sell and where you import them from, and everything else that contributes to Tax and National Insurance. It is part of the legality of running a business and as an adult you have a responsibility to fulfil the relevant requirements. It is also important to register your business with HMRC as a UK based business if you know that you will be going over personal allowances as a main source of income. 
Tip #4 - Fill up your feedback
Feedback - whether it's positive, neutral, or negative, is incredibly important and noteworthy for your eBay business. So, an important tip is to buy some things from eBay to experience what it's like to purchase items from other shops and start to build a good foundation of feedback between you and other sellers on the platform itself. This will help you to seem trustworthy to new buyers and reassure them that you are a good salesperson with high quality products and good communication. These attributes will push you to be a top seller.
Tip #5 - Believe in yourself!
My final tip for this article is no matter if you are looking to sell handmade crafts, imported items or anything and everything in between, always remember that you have just as much of a right to be a successful seller than anyone else on your platform. Regardless of your background, education, race, sexuality, gender, you all have an equal right to be successful and make profit from things you love. I had to learn this the hard way when I realised I was becoming so competitive with other new sellers across Instagram and eBay, who were selling similar items to mine. I forgot for a while that my artistic and creative talents  make my products original and unique. I lost sense of my own style because I was too busy comparing myself to the success of others and forgetting about my own little achievements. If you learn to stay positive and determined about your business and your self confidence right from the start, you will no doubt be successful. You must be confident with your brand and believe in it. This will take your business further than you ever thought it could go. Always put yourself first, and it's also important to mention that if you feel it getting too much for you, take a break. You're the one working and operating the shop. Followers and buyers will be consistently around, but there's only one of you. Don't worry about losing followers and watchers on your items if you need to step back for a while, others will always come back and find you.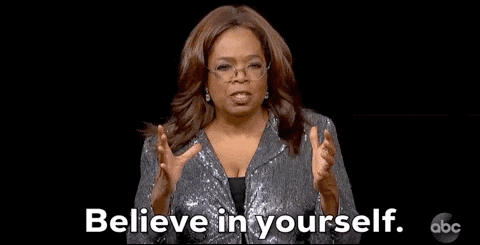 Thank you so much for taking the time to read my article and I wish you all the best with your goals and new businesses! If you want to take a look at how I run my shop and what kind of things I sell, head to my eBay store.
Happy selling!