5 WAYS TO SAVE THE BEES
By NCS
You've probably heard the buzz about bees recently. But what's it all about?
Bees are dying out, and at a rapid speed. More than 40% of bee colonies around the world were wiped out in 2018. So why is it such an important issue? And what can we do?]
Without bees say bye to these…
Basically, bees are speedy pollinators. From blueberries, melons, strawberries and kiwis to avocados, soy beans, broccoli and squash, it's thanks to these busy creatures that we have a plentiful supply of all our favourite fruit and veg. Safe to say, a veggie's diet would be extremely limited if bees were no more.
Of course there's also a knock-on effect if bees aren't there to do their bit – with no clover and alfalfa (a couple of cattle's favourites) the meat and dairy industries would take a hit too. And with the rise of veganism and vegetarianism, naturally there's a greater pressure for bees to deliver.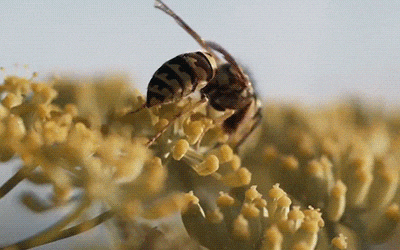 The good news is, there are some super simple things you can do to help out our little buds:
1. AVOID PESTICIDES AND HERBICIDES
Whether you discourage people from using pesticides and herbicides in their gardens, or support local growers by buying their chemical-free crops, it's a small but significant change that could make all the difference.
2. EAT LOCAL HONEY
This is a win-win. Not only will you be supporting a local business (and their bees), but if you suffer from hayfever, it's said that eating local honey could help to build up your defences.
3. GET GREEN FINGERS
Whether you have a garden, allotment, balcony or even just a window box, there's plenty you can grow that will bring the bees. You could even ask your local council to include more bee-friendly plants in nearby parks. From shrubs to herbs, every pot will help. Here are just a few of bees' most-loved stop-off spots.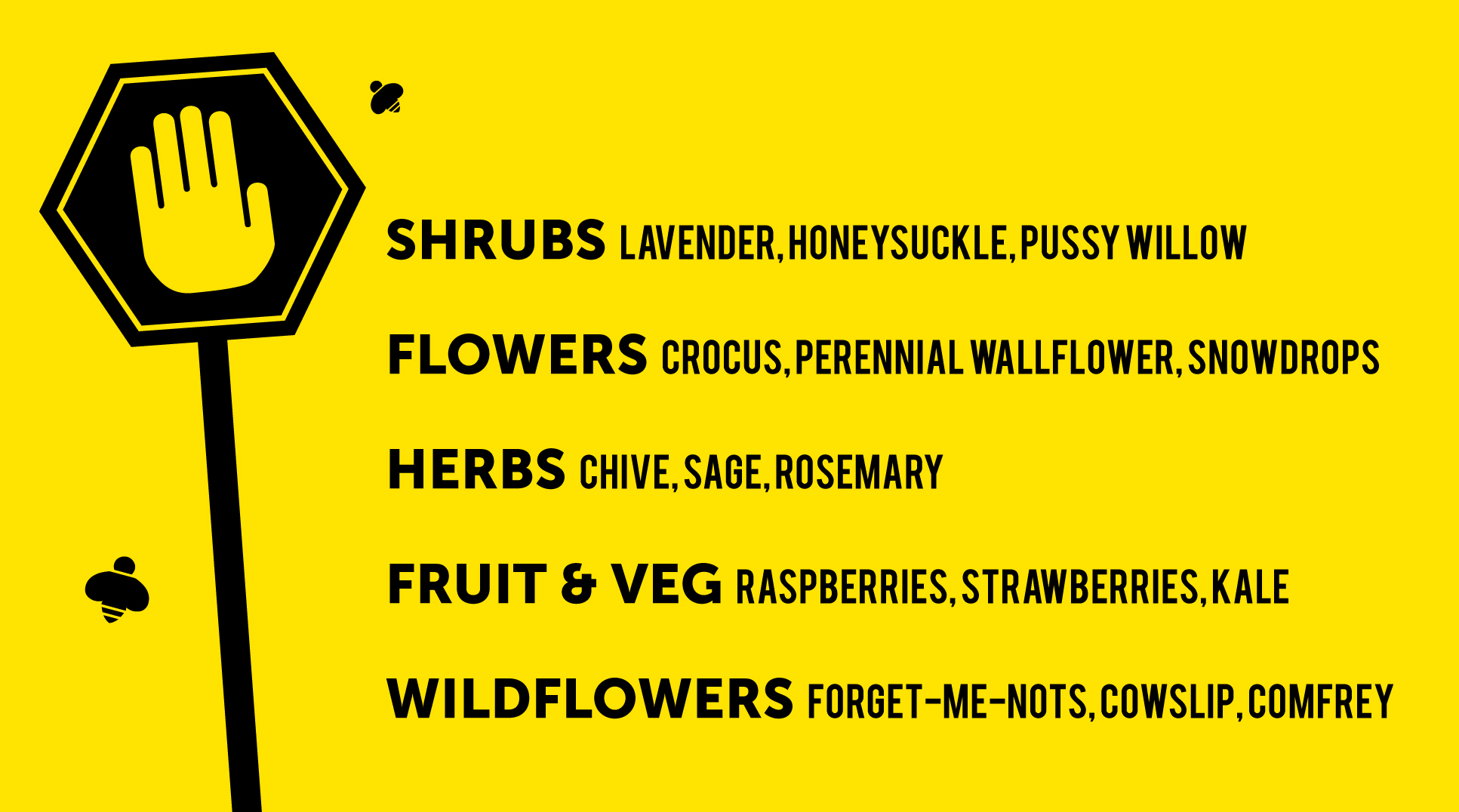 4. SPREAD THE WORD
Like most things, the more we talk about it, the better chance we have of making a change. So this is a simple one – chat with mates, family and neighbours, and see where those conversations take you!
5. BECOME A BEE-KEEPER
And if you're really passionate about stopping bees from dying out, you could go even further and become a beekeeper! Obviously, this is a BIG commitment, but it could make for an interesting hobby, or even a fun joint venture for you and a friend or family member. For more information check out theBritish Beekeepers Association.