How To Slay The Haters
By NCS
With all the great things that come with being online (@norbertthedog obviously) of course come the trolls. So what do we do when we're faced with attempts to bring us down? Well, we take advice from the hate-slayers we look up to of course…
"Be who you are and say what you feel because those who mind don't matter and those who matter don't mind." - Dr. Seuss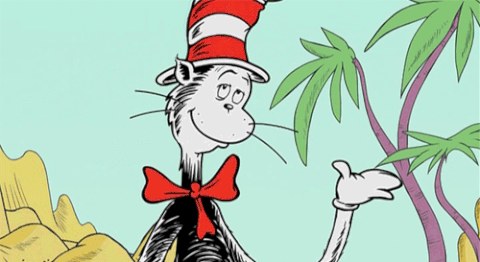 Simone Biles
After making her debut Olympic performance in Rio 2016 and winning five gold medals, Simone took a year off training for a (well deserved!) break. Of course, some people seem to think she should spend every second of every day training, slamming her Instagram photos with comments like, "Seems like you have partied non-stop for a year. #trash #unfollow #SuckyA**Rolemodel". 
So what did Simone do? She told it how it is: "Talk to me when you train for 14 years and earn five Olympic medals… My year off is well deserved!"
"I don't need a crown to know that I'm a queen." - Lizzo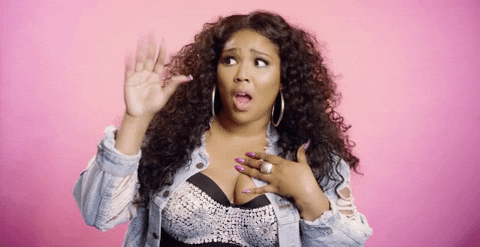 Raheem Sterling
At England's 2020 Euro qualifiers match against Bulgaria, Raheem and the team were subjected to "abhorrent racist chanting" during play, including Nazi salutes and monkey noises. Two of the three stages of UEFA anti-racism protocol were put in place during the match. 
First, the Ref stopped play for an announcement to be made over the loudspeaker, asking fans to stop their racist behaviour, and later in the match, the Ref suspended play for a short period of time and asked players to leave the pitch. The third protocol - the match being abandoned completely - was almost put in place. But, the boys kept going, and what better way than to slam the hate, than by winning 6-0! It's coming home!
"Haters never win. I just think that's true about life, because negative energy always costs in the end." - Tom Hiddleston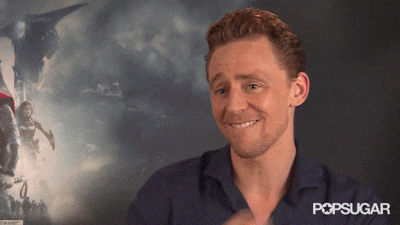 Sam Fender
When Sam Fender was in school, he was one of the only kids with long hair and found himself regularly bullied and being called a hippy. But it's the hate he put up with every day that inspired him to write. 
And now? He's a Brits Critics' Choice Award winner, sold out the O2 Academy Brixton in just two hours, and regularly has his old bullies ask him to play their weddings. His response? "I'd rather play your funeral". Bit harsh, but we get it... 
"The best revenge is success and good work. You don't have to say anything to the haters. You don't have to acknowledge them at all." - Michelle Obama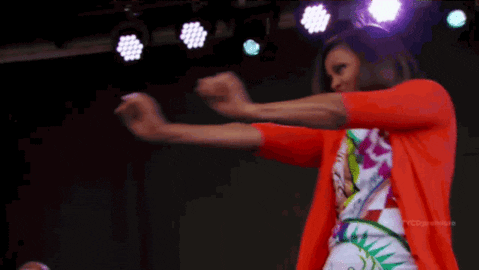 Greta Thunberg
Climate activist. World changer. 16 year old Greta is taking the world by storm and starting some incredibly important conversations. But some people - mainly adults *eye roll* - aren't happy with this teen's efforts to make the world a better place for everyone. But that doesn't stop her. In fact, it fans the flames even more! 
"As you may have noticed, the haters are as active as ever - going after me, my looks, my clothes, my behaviour and my differences. They come up with every thinkable lie and conspiracy theory… I honestly don't understand why adults would choose to spend their time mocking and threatening teenagers and children for promoting science, when they could do something good instead. I guess they must simply feel so threatened by us. But the world is waking up!"
"I'm not angry, I understand how they just want that reaction. But I'm just gonna joke back." - LIL NAS X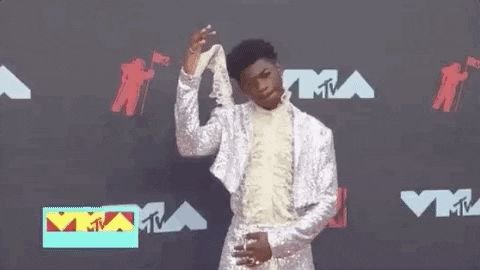 Lil Nas X
Lil Nas X's song Old Town Road first blew up on TikTok. It was an instant hit, and soon entered the Country Songs chart. But soon after, it was taken off, for apparently not being the right "musical composition" for a country song. 
It continued to rise in popularity and success though. And then, country legend Billy Ray Cyrus showed his support for Lil Nas, jumped on a remix with him, and the song stormed the Hot 100 chart, eventually becoming Billboard's longest-running song at number one, solidifying its position for 19 weeks.
And, Lil Nas isn't afraid to slay hater on Twitter. As a final win in his quick rise to fame, at the end of Pride Month, Lil Nas took to Twitter to officially come out. He told fans (and haters) to listen closely to the lyrics of one of his songs, and then posted a zoomed in photo of his album cover, showing a rainbow, simply stating "thought I made it obvious"!   
"And the haters gonna hate, hate, hate, hate, hate... I'm just gonna shake, shake, shake, shake, shake... shake it off, I shake it off." - Taylor Swift